Written by *Yolisa Manxiwa
Infrastructure development
Until September 2012, the learners at Mphathiswa Senior Primary School in Mqangqweni Village, Libode, in the Eastern Cape attended classes in run-down mud rondavels with no electricity.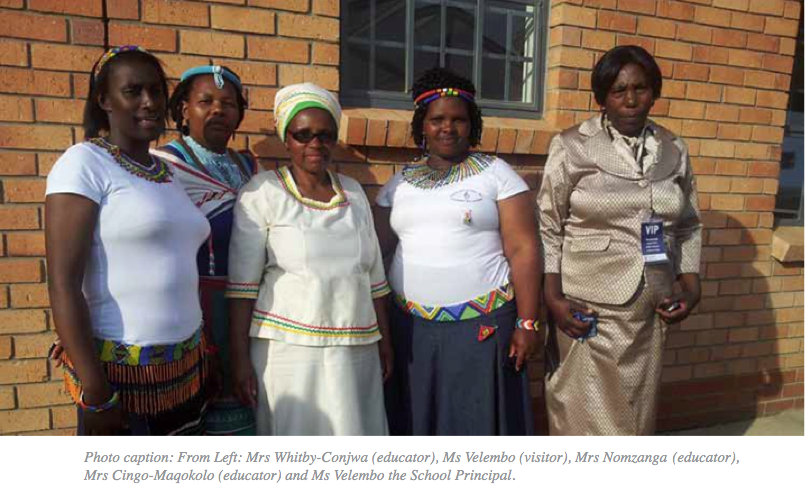 However, last month, President Jacob Zuma handed over a brand-new school with modern amenities. The school has a multimedia centre, a computer lab, a grade-R centre, administrative block and toilets.
The new school has boosted the morale of learners and teachers alike. Principal Phathiwe Velembo was overjoyed: "Government has helped us greatly and taken education to a higher level. We now even have computers, which will help learners excel in their studies. Now teachers feel cared for and protected, and have hope for a better future and improved results."
Mphathiswa is part of the first batch of 49 mud schools in the Eastern Cape that were identified to be replaced in 2012 thanks to a service delivery agreement with the Development Bank Southern Africa, as part of the Accelerated Schools Infrastructure Development Initiative (ASIDI). ASIDI aims to eradicate all mud schools and inappropriate structures, and refurbish dilapidated and ill-equipped schools.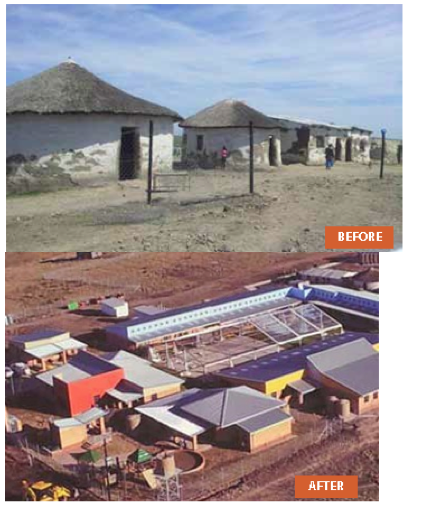 The ASIDI National Outputs Plan 2011- 2014 will replace 496 mud schools countrywide, provide water and sanitation to 1 257 schools and electricity to 878 schools. A total of 12 450 learners in the districts of Libode, Lusikisiki and Mthatha in the Eastern Cape will benefit. In the Eastern Cape alone, R700 million has been allocated in the 2011/12 financial year for eradicating all mud schools and a further R280 million to fund basic services necessary in schools.
Twelve of the 16 contractors appointed to construct the 49 schools are from the Eastern Cape. The project has created 2 829 temporary jobs by subcontracting 109 SMMEs for the project.
Minister for Basic Education Angie Motshekga, Minister for Economic Development Ebrahim Patel and Premier Noxolo Kiviet accompanied the President to the Eastern Cape.
Minister Motshekga said government was speeding up the process of bringing schools to communities and thanked the school governing body for the support they gave to the project.
President Zuma emphasised the importance of basic education. "Education is absolutely essential for the success of the nation. With proper infrastructure we must ensure that we produce quality results and work together to build the nation as a community, parents and learners."
Asemahle Somgwagwa, an ecstatic learner, said: "I am very happy and promise that we will work harder. It was very difficult for us. Our school was in a bad condition. When it rained, our books would get wet because the roof was leaking. We are very excited about the library and the computer lab."
Mr Sabelo Dumani the school community liaison officer shared the same sentiments saying: "It is a true blessing. The mud school was a community initiative built in 1988 and this progress is indeed appreciated. We thank the teachers for their patience with the situation and their hard work all these years."
*Yolisa Manxiwa is a Deputy Director for GCIS in the Eastern Cape
DBE contact number: 012 357 3000/ Hotline at tel. 0800202933