The Passenger Rail Agency of South Africa (PRASA) and the Department of Higher Education and Training (DHET) have embarked on a training programme aimed at equipping students in the built environment with the necessary skills to prepare them for the market.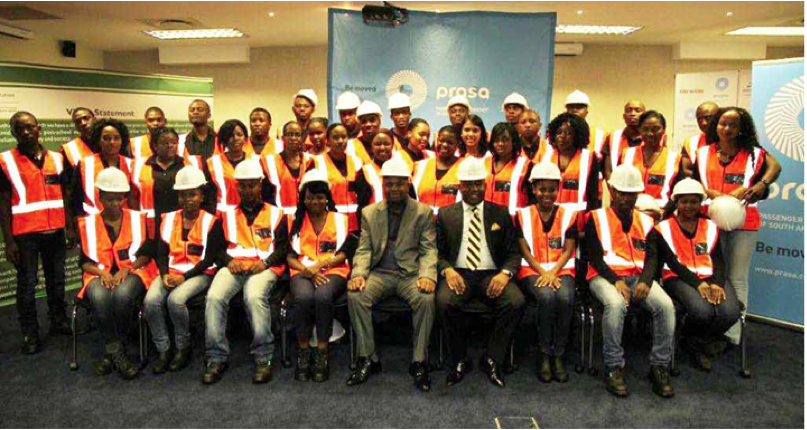 PRASA and the DHET have identified 40 students between the ages of 21 and 35 from previously disadvantaged communities who have completed their academic training and are now ready to be employed on PRASA's Built Environment and Training Programme. PRASA will employ these students for three months, during which time experienced professionals in the built environment will supervise them. The identified graduates for now will include those with B-Tech Architecture, B-Tech Construction Management, and B-Tech Quantity Surveyor Qualifications.
Speaking at the launch of the On-the-Job Built Environment Training Programme, Deputy Minister of Higher Education and Training Mduduzi Manana said the programme should produce a skilled and capable workforce.
"I am extremely pleased with this initiative to make sector skills training and development a national priority, especially in the built environment, as this is one of South Africa's critical and scarce skills," he said.
The programme offers students on-the-job training in the built environment and will form part of PRASA's preparations to acquire the new rolling stock (trains) over the next 20 years. PRASA's Real Estate Management Unit and PRASA Corporate Real Estate Solutions will carry this out.
"Government intends to increase learnerships at all levels of government and expects state-owned enterprises and government agencies, including PRASA, to do the same," Minister Manana added.
The programme will form partnerships with identified local institutions nationally and employ built environment students from previously disadvantaged communities who have completed their academic training programmes.
PRASA will employ students from various universities of technology over 90 days, under the supervision of experienced PRASA employees in their respective areas.
PRASA CEO Lucky Montana said the programme aims to address the shortage of skills in and assist government to address the socio-economic and transport objectives. "There is a shortage of key skills as well as a lack of in-depth skills in critical areas within the organisation.
"For PRASA to meet the expanded mandate of supporting government's socio-economic and transport objectives in urban and rural contexts, it needs to focus on human capital development and progressive training of a strong base of key skills to ensure a sustain- able rail passenger transport sector," he added.
For more information, contact PRASA on: 012 748 7000