The HIV/AIDS pandemic means many grannies have to take care of orphaned grandchildren. The Gogo Olympics is part of a support programme helping grannies stay healthy and strong-minded.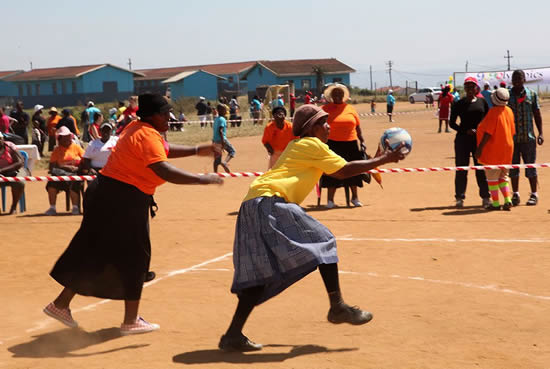 Every year more than a thousand elderly women take to the fields at Molweni sports centre west of Durban to battle it out in a special event: the Gogo Olympics.
The Hillcrest Aids Centre and eThekwini Metro Municipality host the Gogo Olympics to promote a healthy lifestyle among senior residents.
Now in their seventh year, the games are a chance for gogos to compete in rugby, soccer, netball, volley ball, rope-skipping, high jump and more.
Most of the elderly women taking part are members of the Hillcrest Aids Centre's Granny Support Group, says programme manager Cwengekile Myeni.
"The programme helps support grannies heavily burdened by the HIV pandemic," Myeni says. "They have to take care of grandchildren who have lost their parents."
Forgetting their worries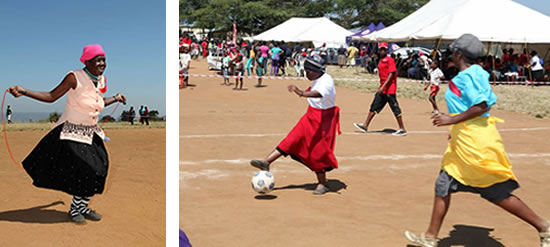 The programme empowers grannies raising HIV orphans. It provides training in sewing, beadwork and gardening so they can earn an income and provide for their families.
"It also encourages them to live a healthier lifestyle, as they do today," Myeni says.
"We use sports as a means of forgetting their worries and de-stressing.
Gogo Olympian Zincengile Mhlongo, 68, says she trains hard every year to get ready for the games.
"This has helped me to live healthily and drink a lot of water," she says.
"I do not have diseases − like high blood pressure and diabetes − that most people my age suffer from.
"I look forward to participating in the 2018 Gogo Olympics. Sport has become one of my daily activities."
Important to the community
Simphiwe Mncube, Councillor for eThekwini Ward 9 – which hosted the games – says the elderly are important members of the community.
"We will continue to support such initiatives as they promote healthy lifestyle. With the scourge of HIV/Aids and poverty, senior residents continue to play a critical role in looking after orphaned children and homeless people."
The Gogo Olympics also serve as a platform for selecting participants for the Golden Games – a national sporting competition for senior citizens and one of the Department of Sport and Recreation's flagship events.