A proposed new Agricultural Park  in the Western Cape will process halaal products for the Muslim community – and tap into the US$2.3-trillion global halaal market.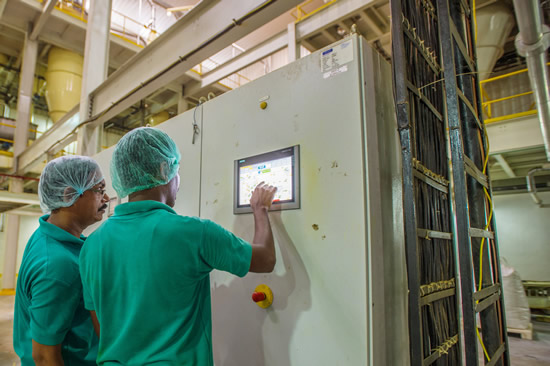 The Western Cape government is looking to attract local and international investors to drive its ambitious plans to establish a halaal agriprocessing park.
The project aims to capture a slice of the growing US$2.3-trillion global halaal market, producing food that complies to Islamic dietary laws.
The potential economic growth in the province could create thousands of jobs.
The proposed park would be part of a cluster of manufacturing firms in the halaal industry.
"Business must be market-driven and private sector-led, with the provincial government playing an enabling, or seeding, role," said Member of the Executive Council for Economic Opportunities Alan Winde.  
Potential sites
MEC Winde said the phase two feasibility study of the halaal park was underway. This would assess three sites – Cape Town International Airport, Klapmuts and Lynedoch in Stellenbosch – selected during the phase one prefeasability study completed in 2016.
"The three sites were chosen out of an original 19 as the most desirable following investigations into their zoning, ownership and physical characteristics," he said.
In the second phase, the three shortlisted sites will be thoroughly assessed.
"We are developing investor prospectuses for each site, with a focus on all aspects including potential financial models, environmental impact, the site's access to transport and potential incentives which government is able to offer to enhance the attractiveness of a potential build programme."
Growing enterprises
MEC Winde said they were also developing a fourth, general investor prospectus detailing overall opportunities in the Western Cape's halaal industry.
"Through these prospectuses, developers and investors will be able to assess the strategic value of undertaking the private development of a park."
There would soon be several significant developments in the local halaal industry, he added.
"We have completed the halaal value chain analysis, from which we identified a set of strategic support areas. From this, we are developing a strategy framework."
To ensure that local suppliers will benefit from the growth in the halaal industry, the Western Cape Department of Economic Development and Tourism is also completing a supplier development strategy to help local small businesses to increase production.
"Once we have completed this, we will embark on a drive to support 30 local entrepreneurs from across the province to grow their enterprises."