The new For My Future project will educate young South Africans on the life choices that will help make them happier, healthier adults.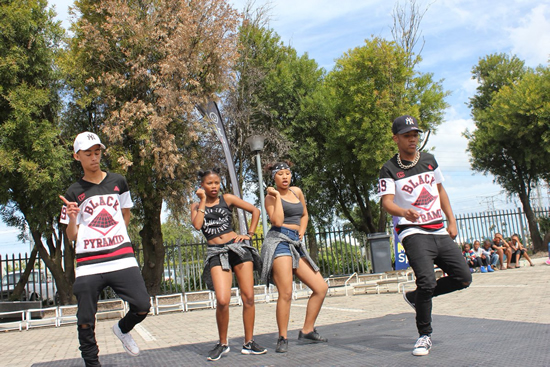 The government's recently launched For My Future (FMF) project aims to improve the wellbeing of young people by educating them on the importance of making healthier and better choices in their lives.
The initiative is a partnership between the Western Cape Department of Health and the national departments of Arts and Culture, Social Development, and Basic Education. Local municipalities and NGOs have also come on board.
More than 250 young people attended the recent launch of the FMF programme at the Harry Comay Tuberculosis Hospital in George, Western Cape.
Lessons for life
Poor nutrition and less active lifestyles are creating a generation of obese and unhealthy children. FMF aims to get kids to adopt healthy behaviour in adolescence, which will become lessons for life.
It will give young South Africans advice on healthy nutrition and the importance of exercise. FMF will also make kids aware of how better self-esteem can make them healthier.
The project is there to help young people to make better life choices.
A resource for everyday living
The Department of Health recognises inactivity as a major risk factor for preventable diseases such as diabetes, hypertension and heart disease. FMF centres will offer safe spaces for youth to play or take part in team sport. They will also offer health screening services for the detection and management of illnesses.
The FMF leaders hope that the programme will expand beyond just the youth to include parents and other adults in encouraging the adoption of healthy, sustainable lifestyles across the community.
The project will also look to build partnerships with other organisations in the communities they serve. For example, partnerships with community gardeners will reinforce the importance of eating less processed food while also supplying fresh vegetables to FMF centres.
The youth at the launch got the chance to vote for the name and logo of the new FMF Youth Centre in Thembalethu, which will open later this year.
They chose "Incubeko". This means "wisdom" in isiXhosa.