The Gauteng government's Tshepo One Million Programme aims to target a million young people with skills training, job placement and entrepreneurship development.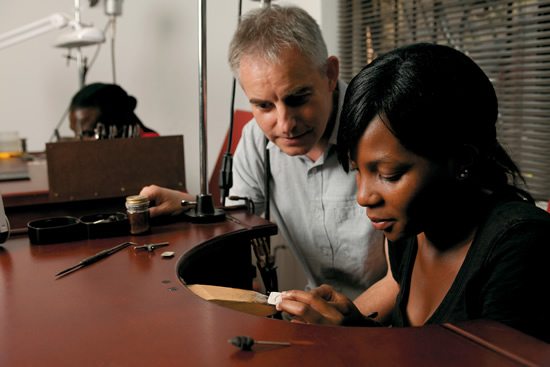 This month the Gauteng government will launch the Tshepo One Million Programme when it signs an agreement with 20 private sector partners.
Gauteng Premier David Makhura has announced that the province had doubled its target set for 2019. The Tshepo 500 000 programme will now be known as Tshepo One Million.
Premier Makhura was addressing a meeting on youth empowerment partnerships in Sandton, where more than 20 companies had committed to work with the province to give hope to Gauteng's unemployed young people.
Major international and local companies have committed to work with the provincial government. They include Microsoft SA, Coca-Cola, Hollard, Gijima, Shanduka Black Umbrellas and Cofesa.
In 2014, the provincial government launched the Tshepo initiative with the aim of empowering about 500 000 young people through skills training, job placement and entrepreneurship development. Due to its success, and the enthusiastic support it received from the private sector, its target has now been increased."
Giving hope to the youth
Premier Makhura encouraged the private sector to work with government to create opportunities for young people and give them hope.
"Youth unemployment is the most acute and primary economic problem of our time. In Gauteng, we currently have about 2.7-million young people of working age, who are not in education and employment.
"Two years after we launched Tshepo 500 000, we reached 354 633 young people. That is when we decided to increase our target to empower one million young people by 2019.
"This is part of radical economic transformation and we can only achieve it through partnerships with the private sector," he said.
Digital skills
Microsoft SA's Siya Madyibi said the company would provide one million young people with training opportunities in digital skills. This partnership commits to a mass-scale deployment of the Microsoft Digital Literacy and Virtual Academy Platform.
The training will be run through the Tshepo One Million learning lab network attached to local libraries, based on the Massive Open Online Varsity system piloted by the City of Johannesburg.
"At least one million young residents of Gauteng will be trained in basic proficiency as users of the most current versions of Microsoft Word, Microsoft PowerPoint and Microsoft Excel.  This training will increase young jobseekers' chances of employability," said Madyibi.
The Gauteng government will work with Shanduka Black Umbrellas and SekelaXabiso Auditors as lead implementing project partners within the evolution and rollout of the Township Marketplace Platform and wider Tshepo One Million programme.
This article was originally published on SAnews.gov.za