Rapid urbanisation poses complex challenges, such as poverty and homelessness. This reality faces most cities in developing countries, including eThekwini Metropolitan Municipality, writes Executive Mayor Zandile Gumede.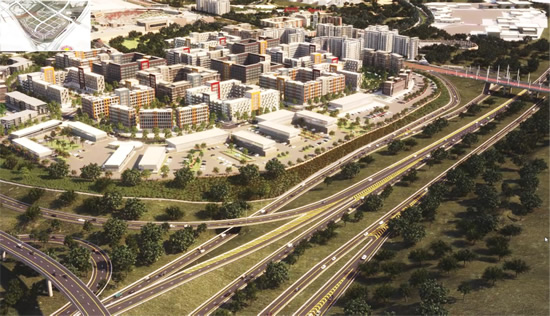 In eThekwini we are focused on improving the economic status of all our people and eradicating poverty, unemployment and inequality.
Every year millions of people across the world migrate from rural to urban areas in search of a better life. As a city, we must up the pace of service delivery in line with these migration patterns.
Poverty, unemployment and inequality are also found in cities. So people migrating to cities in search of a better quality of life often find themselves facing the same difficulties they had hoped to escape.
A high urban population growth rate can have advantages: a larger domestic market and more global investment. But it also comes with challenges.
EThekwini is South Africa's third most significant city economy. In a country where almost half the youth population is unemployed, cities must respond to the urgent challenges of skills and economic development.
A framework for transformation
The eThekwini Municipality has initiated a number of programmes to create jobs and, at the same time, stimulate the city's economy.
The new eThekwini Radical Economic Transformation Framework demonstrates our commitment to accelerating service delivery, providing economic opportunities to poor and unemployed residents, and growing the small business sector.
The framework aims to make eThekwini the most caring and liveable city in Africa by 2030.
Public-private partnerships can make a large contribution, and give business the opportunity to help overcome our socioeconomic challenges.
Through this framework, the municipality will facilitate a number of mega developments. Many exciting projects planned, but I will highlight only a few.
New developments
First, the multimillion-rand Inner City Regeneration Project is underway. This massive investment programme will change the face of the central business district and increase the resident base from some 80 000 to over 450 000.
The R25-billion Cornubia Development, one of the city's key projects, will establish a sustainable, mixed-use, mixed-income settlement of some 25 000 dwellings. It is expected to create 40 000 permanent jobs. The second phase of the project is underway.
The 1 000-hectare mixed-use Ocean Dune Sibaya, part of the Oceans and Park Square Developments in Umhlanga, will provide 9 000 residential dwellings and half a million square metres of commercial and public amenities.
We are working hard to promote social and economic transformation by ensuring residents are given opportunities to contribute meaningfully to eThekwini's mainstream economy. We are moving towards making eThekwini the ultimate destination to live, work and play.  
Zandile Gumede is the Executive Mayor of eThekwini Metropolitan Municipality.