The new Tambotie Mall in Randfontein has not only created hundreds of jobs, it's also keeping local buying power in the community, helping to grow the town's economy.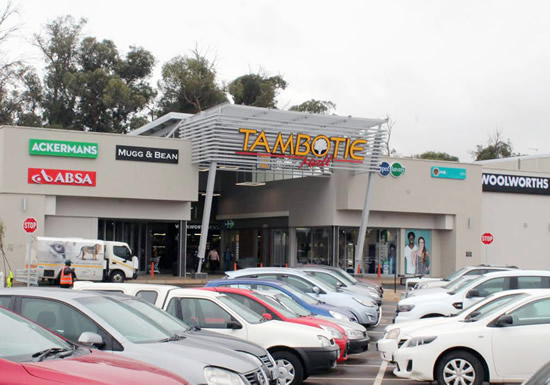 A new mall in Randfontein west of Johannesburg has created more than 1 300 job opportunities, benefitting residents of the Rand West City Local Municipality.
Tambotie Mall, recently launched by Mayor Mzi Khumalo and local business leaders, is set to boost economic activity in the region.
Of the 1 300 jobs created, more than 400 are permanent.
Bringing change
Mayor Khumalo says the mall has revived Rand West City and turned it into an investment destination.
"We really are thrilled about the construction of the new mall in our town and together with the developers, we feel like this will bring about change," he says.
"More than 1 000 locals benefited from the project in its building phase.
"We wanted a situation where more and more locals benefit from developments happening in their own region, and this is one of them."
The Mayor says the merger of the Randfontein Local Municipality and the Westonaria Local Municipality to create Rand West City Local Municipality has increased the town's buying power. Now that residents can shop locally at the new mall, the town's economy will go up.
Putting food on the table
Local resident Xoliswa Mokoena says her hopes for a permanent job were answered by the construction of the mall.
"Things were really tough," she says. "This mall gave me and my family new hope and will help me put food on the table."
Mokoena adds that her heart fills with joy every morning when she travels to work with other people from her community who were also once unemployed.
Businessman Jimmy Pappas is the previous owner of the land on whi ch the mall was built. He says the mall was his late father's dream, and is "thrilled to see it come to life", for the benefit of the entire community.