Government invests in the latest technology to assist cancer patients.
The Gauteng Department of Health has pumped R36 million into a new oncology facility that will ensure that cancer patients in Ga-Rankuwa, Tshwane and surrounding areas have easier access to treatment.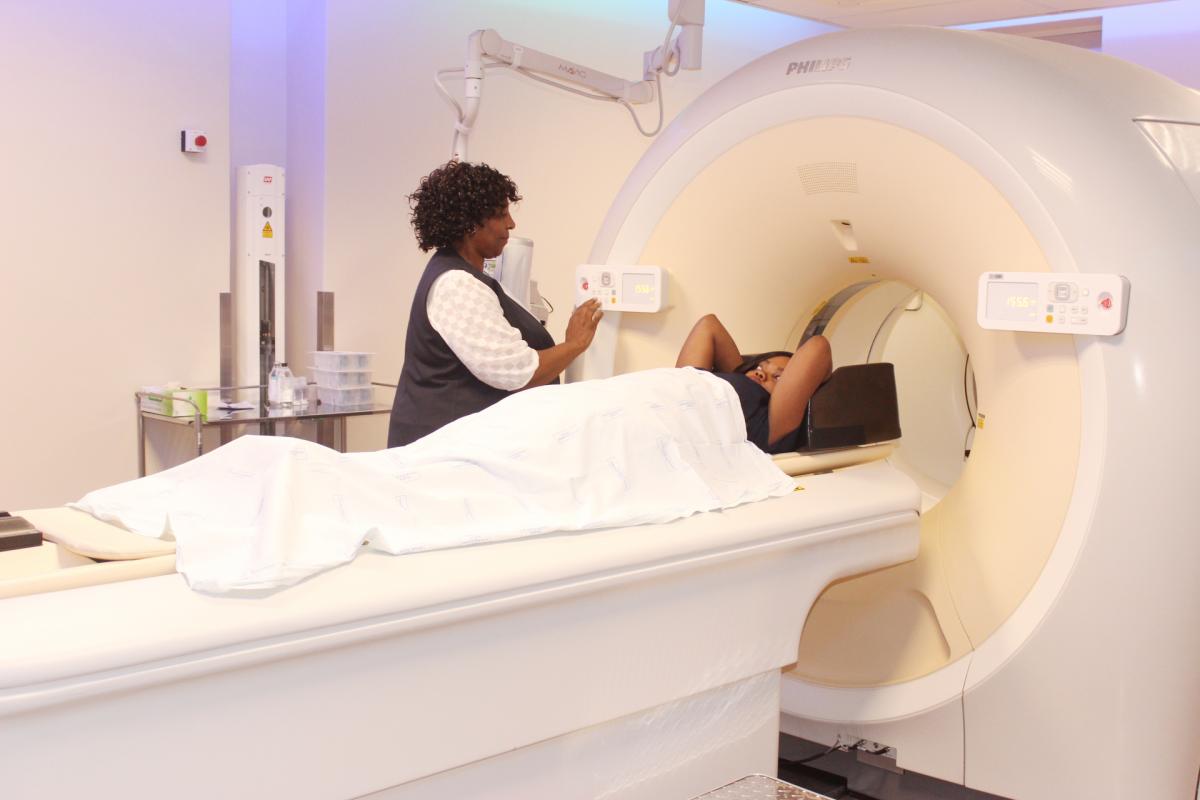 "I cannot contain my excitement at the launch of this much-needed biomedical equipment because to us, patient care and safety will always come first," said Health MEC Dr Gwen Ramokgopa.
She said the first-of-its kind PET-CT imaging system in Africa serves as testimony to the department's commitment to improving patient care.
"The facility brings advanced oncology care to patients, with a new leading-edge oncology diagnostics facility that harnesses multiple technologies to provide high-quality data quickly," she said.
The oncology facility is fitted with new equipment including an advanced Philips Ingenuity TF PET/CT which is a nuclear imaging technique. It evaluates the structure and function of cells and body tissue providing oncologists with a patient-specific method of treatment.
"The system has already helped guide decision making for early diagnosis and assessment of treatment efficacy for over 105 patients since its installation. We are thrilled with the results and the level of care we are able to provide to our people with this world-class technology," said Dr George Mukhari Academic Hospital's Head of Nuclear Medicine Dr Trevor Mdaka.
The Hospital serves 1,7 million people both the North West province and Limpopo provinces.
MEC Ramokgopa said the launch marked the beginning of the end to suffering for many cancer patients who used to be referred to Steve Biko Academic Hospital in Tshwane, for appropriate PET-CT scan diagnostics prior to treatment.
"The overloading of Steve Biko Academic Hospital resulted in tremendously long queues and delays, which impacted negatively on effective patient management," she said.
In 2010 Steve Biko Academic Hospital saw over 12 000 patients in the oncology unit but by 2016, the number had doubled to 24 000.
"This clearly shows that the demand for cancer treatment is increasing," she said.
Over 100 000 South Africans are diagnosed with cancer annually. Top cancers among women are breast, cervical and colorectal cancer; while prostate, colorectal and lung cancer are common in men.
"Creating access to the latest technology will not only create a more efficient environment for our doctors, it also offers enhanced healthcare service delivery and capacity for specialist training to render the department competitive in cancer research, innovation and the development of effective treatment modalities for cancer," said MEC Ramokgopa.