Written by More Matshediso
The Department of Public Works' bursary and artisan programme is helping to hone skills and make dreams come true.
When Bonolo Rakgalakana (18) passed grade 12 last year, she thought her dreams of becoming a mechanical engineer would have to be put on hold because her parents could not afford to pay university fees.
Rakgalakana, from Eersterust in Tshwane, thought that just like her sister she would have to join the national defence force. Little did she know that her hard work had already secured a bright future for her.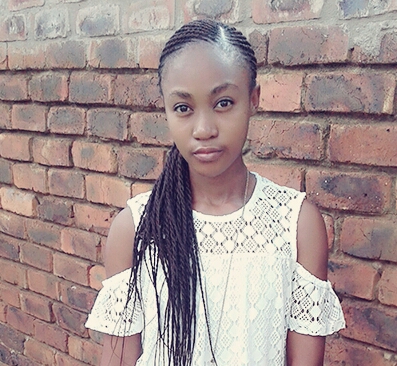 "My older sister passed matric very well but my parents did not have money to send her to university, so she took a gap year. She then applied and got a job at the national defence force. I thought fate had the same in store for me, but my hard work was rewarded with a bursary from the Department of Public Works," said Rakgalakana.
Rakgalakana's twin sister Koketso, who also completed matric with flying colours in 2017, has also been awarded a bursary from the department.
The sisters were top achievers at Mamelodi Secondary School last year and received distinctions in all of their subjects.
"We did not have access to the internet, library books and good sports fields, but we attended extra morning and afternoon classes as matriculants," said Rakgalakana.
Their names were on the Department of Public Works' list of about 30 deserving learners from the class of 2017 who were awarded bursaries to pursue their career dream in the built industry.
The bursary is valued at
R130 000 a year, for each learner, and covers tuition, accommodation, meals, textbooks, academic resources and a monthly allowance. The department has invested R3,9 million in 2018's first-year students.
Rakgalakana has enrolled at the University of Cape Town for a Mechanical Engineering degree.
"I have wanted to do it from when I was in Grade 10. I'm looking forward to working for the Department of Public Works, as a way of giving back to show my appreciation," she said.
The department's Chief Director for Professional Services Vangile Manzini said the bursary programme was introduced in 2014 and aims to harness scarce skills in the built industry.
So far, the department has awarded bursaries to approximately 288 deserving youth from disadvantaged communities.
The beneficiaries pursue careers in engineering (civil, structural, transport, electrical, water care, mechanical, chemical and hydrology); analytical chemistry; construction management; quantity surveying; architecture; landscape architecture; urban and regional planning; interior design; horticulture; actuarial science and property studies.
In addition to providing bursaries, the department's Artisan Development and Young Professionals Programme for learners who enrol at technical vocational education and training colleges, enables learners who obtain trade test certificates, for various trades within the construction industry, to become electricians, bricklayers, carpenters or plumbers.
Manzini said there are about 88 young professionals who have obtained professional registration since the introduction of the programme in 2007, and 53 artisans have been successfully registered since the implementation of the programme in 2015.
Beneficiaries come from schools across the country that are participating in the department's schools programme. Schools can join the programme through the district office if they are producing a pass rate above 65 per cent in maths and science, and are located in rural areas, farms or townships.