A cross South Africa its back to school for all forms of education - pre-school, basic and higher education - all have now commenced in earnest. Education is the engine that drives our national development and economy. We must therefore embrace schooling with the seriousness it deserves.
Government remains committed to ensuring universal and equitable access to education, regardless of race and class and regardless of where in the country our people reside.
While there were many challenges in placing learners in schools, as experienced particularly in Gauteng, I am certain that by now the challenge has been considerably addressed and that every child will eventually find a place and an opportunity to develop, study and grow.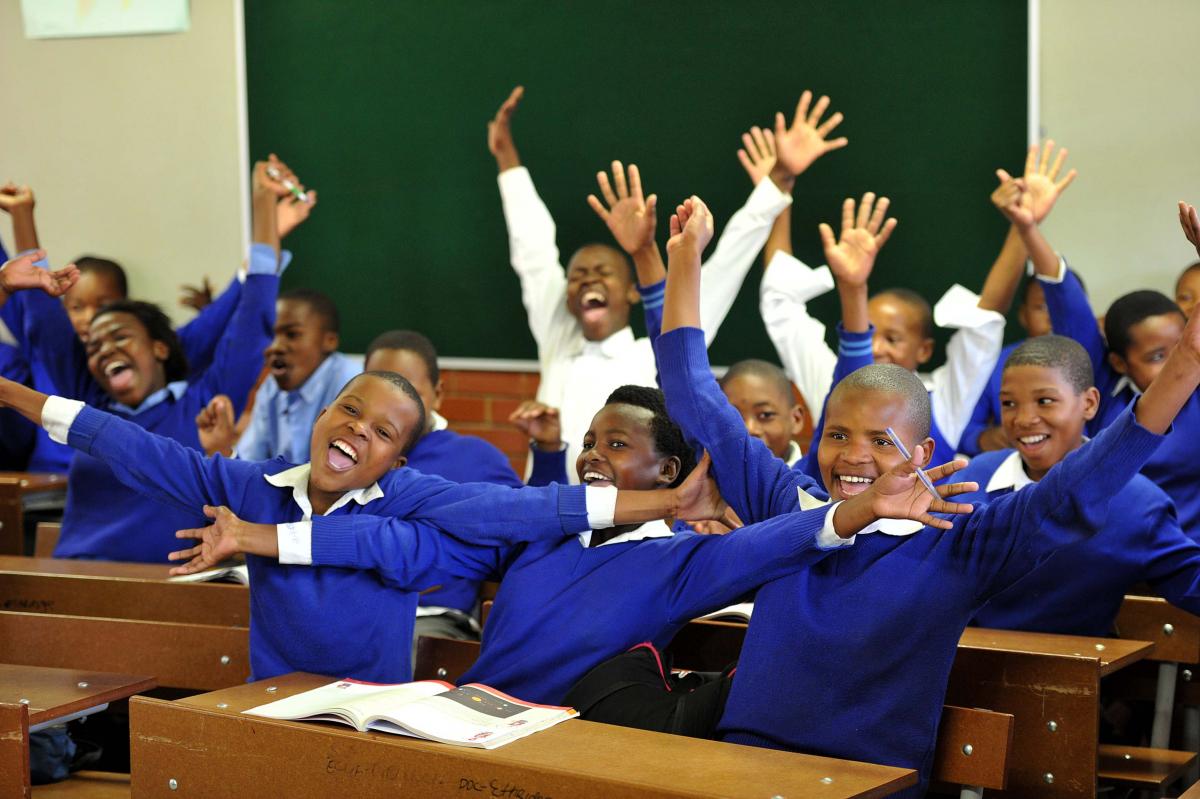 I also appeal for mutual tolerance and harmony and urge all of us to desist from the discriminatory tendencies that are inherited from the past that still rear their ugly heads in some of our schools. Let us all respect this democracy that we all fought for and ensure that each and every one enjoys its full benefits.
With regard to higher education, all the registration and other bottlenecks notwithstanding, let us ease all these challenges by adhering to the prescripts of the institutions we have chosen, and complete the registration process without resorting to anarchy and other unacceptable means.
Our government is pulling all stops to ensure that every eligible person gets access to higher education in this country. The Department of Higher Education and Training has been visiting tertiary institutions to look at issues relating to their preparedness for 2018 and in some instances to mediate on some lingering conflicts with the purpose of unblocking logjams.
We request institutions to embrace our objective of providing education to our people not only by opening the doors of learning, but by creating an enabling environment for students, particularly those from disadvantaged and poor backgrounds.
At the same time and in this year of the celebration of our icon former President Nelson Mandela, we expect the students to draw inspiration from our many forebears.  We call on students to take the opportunities presented to them for education very seriously.
We must also draw inspiration from Madiba's perseverance and tenacity to obtain his education despite his many years of incarceration, and his efforts to open up opportunities for children to obtain education even after his term of office.
Tata Mandela reminded us that education is the most powerful weapon which we can use to change the world, and a changed world in his view is the one where each one of us can work diligently and make a difference in other people's lives.
Our obligation as government, in line with the decisions of the 5th Policy Conference of the ruling African National Congress (ANC) held in June 2017 and the resolutions of the 54th Conference of the ANC, is to accelerate the implementation of a new financial support model to support academically capable but poor learners, so that they can also have an opportunity for education. We are fulfilling this commitment by providing free higher education and training to the children from poor and working class South African households with gross combined annual incomes of up to R350 000.
We are also providing full bursaries for tuition and study materials to qualifying South African students at public Technical and Vocational Education and Training (TVET) colleges and universities, as well as subsidised accommodation, or transport capped at specific levels for those who qualify, starting with first time entry students in 2018. This will be phased in over a period of five years. For returning existing university NSFAS-funded students starting in 2018 and going forward, their loans will be converted into full bursaries to ease the burden of future repayments.
We believe that this proves we are making considerable advances in providing free education for the poor. Government will also consider various aspects of the Fees Commission report to see how best we can improve the conditions of the students at tertiary institutions and ease their learning.  We also encourage continual dialogue between all tertiary education stakeholders to prevent unnecessary confrontations and stalemates in the year, that end up affecting the institutions' calendar, and eventually the very quality of educational outputs and outcomes that are produced.
We are faced with the challenge of bogus private education institutions which keep springing up everywhere, time and again. We urge our students to be vigilant about these private institutions and to assist the Department of Higher Education and Training as well as other authorities in verifying not only their accreditation and registration status, but also the specific programmes they offer.
Lastly, as we move together into the year, it is important for parents to give all the necessary support to their children, including the learners in the tertiary institutions, and for the students themselves to lead self-controlled lives that are free of alcohol and drug abuse, and make all effort to protect themselves from life-changing diseases such as HIV and AIDS.
Let us go back to school!