Since opening at the end of 2017 the R40 million Graskop Gorge visitor centre has delighted hundreds of people with its spectacular scenery and warm welcome.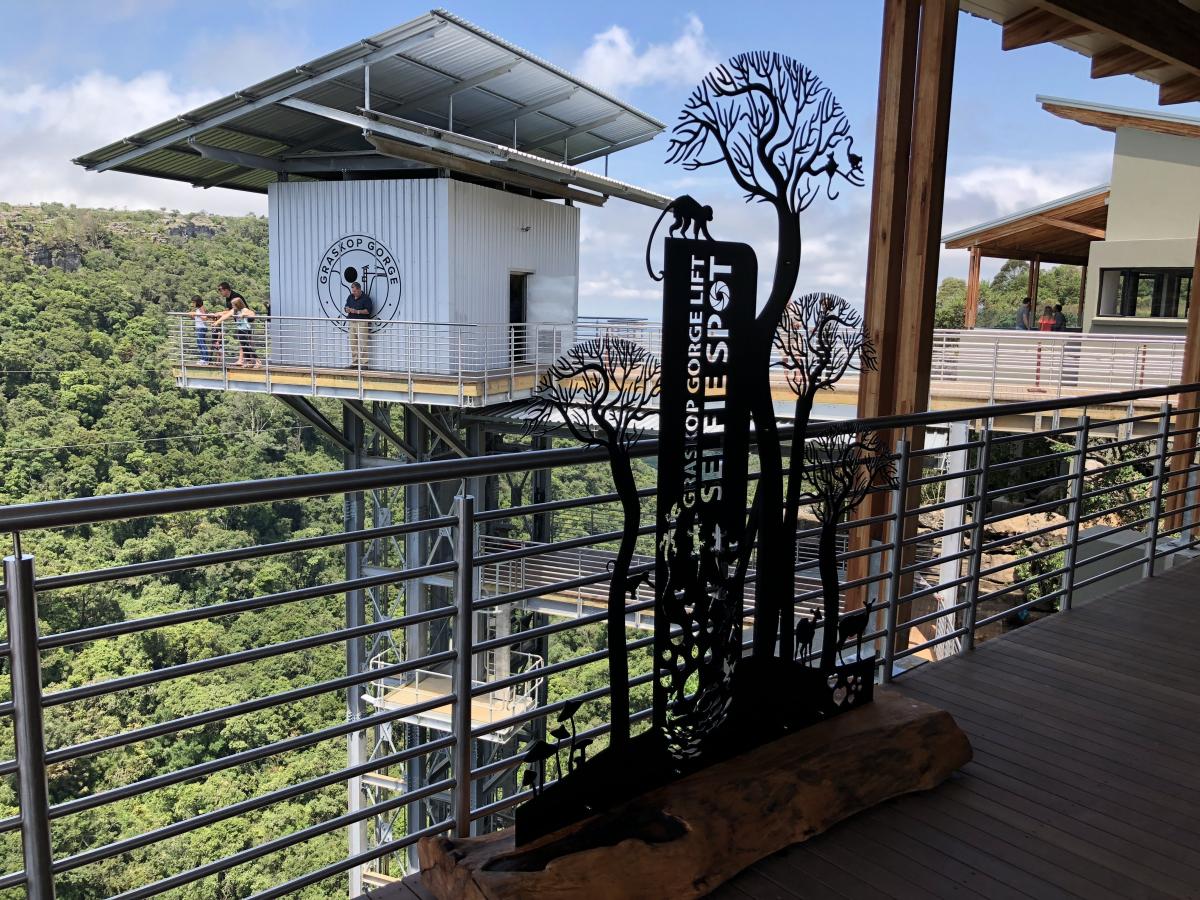 It travels down the cliff face into the cool mountain forest below. A circular trail of elevated walkways, suspension bridges and interactive exhibits lead you along the forest trails and across the streams. It has been described as a pristine wonderland and can keep nature lovers busy for hours.
"The Graskop Gorge lift has delighted thousands of people who have had their souls touched by the beauty of the Afromontane forest that is accessed via a viewing lift. They can also explore on foot, via a 600 metre circular route comprised of elevated walkways and suspension bridges," said one of the Graskop Gorge Lift Co's directors, James Sheard. 
He said the forest trail is a sensory delight, full of sounds, texture and unforgettable sights.
"Water drips down rock faces, moss grows in abundance, the river dances across boulders and the waterfall cascades."
He also added that there are interpretation boards that explain all aspects of the forest community from insects to animals, plants and trees.
Situated in Graskop, Mpumalanga which is on the Panorama Route, the centre is made up of a number of small retail outlets, a community craft market, and a restaurant and bar area. These are perched on the cliff edge with spectacular views of the waterfall and forest below.
Privately developed by three locals with a passion for sharing the beauty of the Panorama Route, the development has a serious side too. "It brings a host of socio-economic benefits to the region, in the form of job creation, skills transfer, infrastructure development and an increase in visitors, which will benefit the local tourism sector," says director Oupa Pilane.
The land is leased from the Thaba Chweu Municipality and the National Empowerment Fund is a shareholder.