Maths and science learners are getting ahead thanks to the dedicated efforts of one man.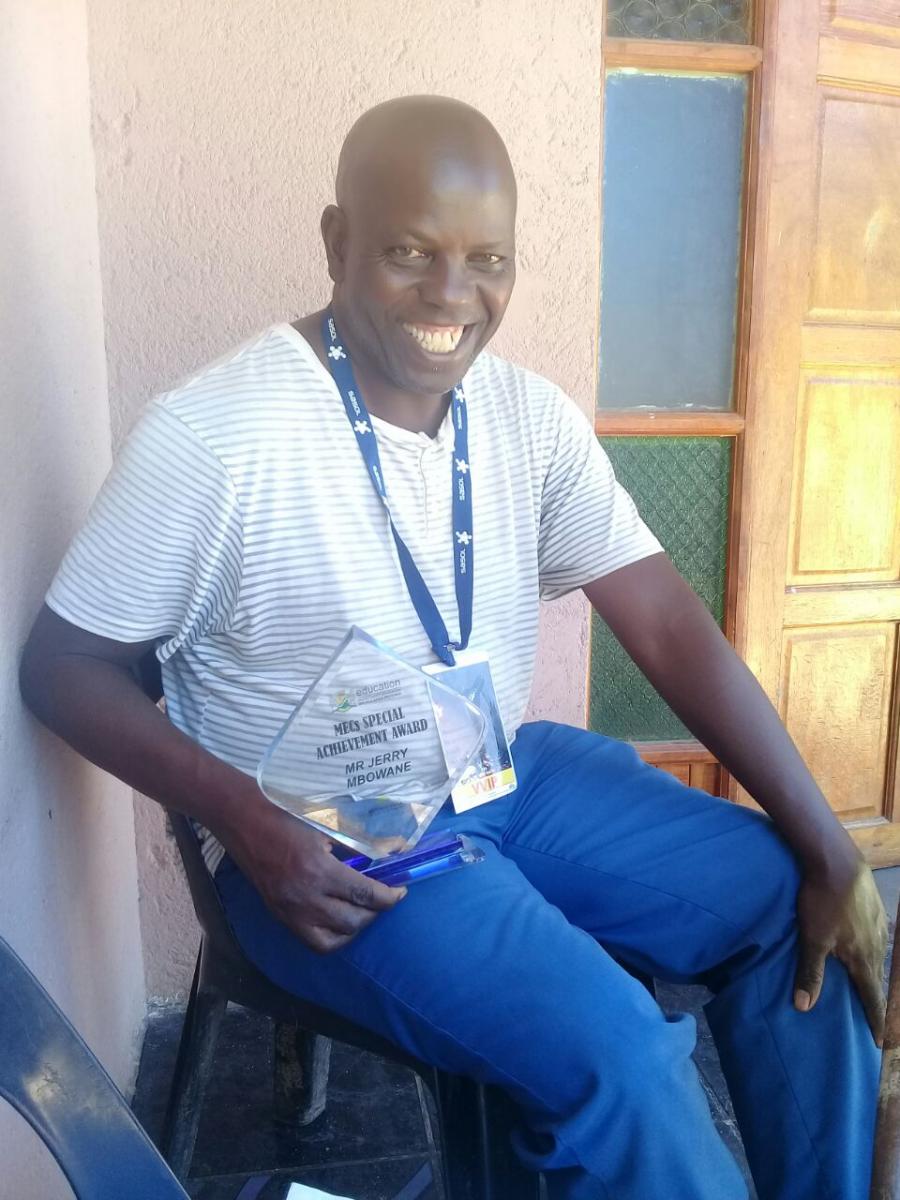 A maths teacher from Bushbuckridge recently received an award of special achievement from the Department of Education for his selfless contribution to educating the youth.
Jerry Mbowane (59) has been teaching learners under a tree at his house in  Thulamahashe since 1998. Many of his pupils have become medical doctors, lawyers and accountants. Currently, 300 learners go to his home for extra maths and physical science classes.
"I started after school classes because many children wanted to attend my classes but there was not enough room for everyone. I believe God created me to assist these children and to help them excel academically," he said.
Mbowane started a project in early 2017 called Touch Them Young to give secondary school learners the opportunity to excel academically. He believes it is important to start with learners in grades 8 and 9, to prepare them for matric.
"One of my goals is to produce hundreds of distinctions in and around Bushbuckridge," said Mbowane.
Last year, Caltex sponsored a fully-equipped classroom for Mbowane, that is within walking distance from his home. He no longer teaches under a tree, but rather enjoys the comfort of the classroom with his learners.
"I wish more companies would join and assist children to do better at school. The future of our country is in the hands of our youth," said Mbowane.
MEC for Education Regina Mhaule honoured Mbowane's work during the recent announcement of Mpumalanga's matric results, by commenting on his patriotic gesture.
"We feel honoured and privileged to acknowledge his contribution within the province. For his remarkable, generous contribution to maths and science, we will bring him closer to work with us," she said.
Marlon Magzisanyika (16), one of Mbowane's learners, said he started attending afternoon classes with Mbowane when he was in Grade 11 and his marks improved significantly. He believes he has a bright future.
"I am now in Grade 12. I can really see an improvement in my marks and I know that I have a brighter future ahead of me," he said.