written by Hlengiwe Ngobese
The new hospital will ease congestion at other facilities and improve quality of life.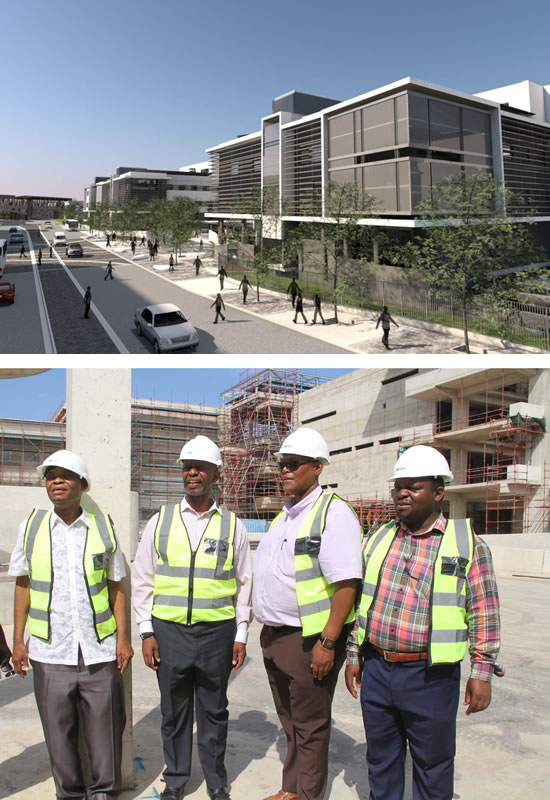 The days when Nkosingiphile Khumalo (22) from Inanda, north of Durban, had to travel a long distance by foot to collect his grandmother's medication from Mahatma Gandhi Memorial Hospital will soon be over.
In just 16 months the new 500-bed Dr Prixley KaSeme Memorial Hospital will open its doors, bringing quality healthcare to the people. The R2.5 billion state-of-the-art hospital will bring much-needed relief to the 1,5 million residents of Inanda, Ntuzuma, KwaMashu and surrounding areas.
It will serve as a referral centre for all surrounding public healthcare facilities and will alleviate pressure from Mahatma Gandhi Memorial, which has a massive catchment area.
"I am very happy that this hospital has been built not far from my home.  When I go to collect my grandmother's medication I will be able to come back early and help with other things at home," said Khumalo.
KwaZulu-Natal Health MEC Dr Sibongiseni Dhlomo said the hospital is expected to change many lives.
"The Dr Prixley KaSeme Memorial Hospital will decrease the volume of patients and ease congestion at Mahatma Gandhi Memorial and King Edward hospitals," said MEC Dhlomo.
The hospital will provide a full spectrum of up-to-date, world-standard medical services, consistent with the norms and standards adopted for all public health facilities in South Africa.
Since the start of construction in 2015, 1 802 people have been employed, including 1 167 local community members,  163 of which are women, 986 are youth and two are disabled.
Dr Prixley KaSeme's grandson Vezindaba Seme said the family is very happy that the hospital has been named after his grandfather.
"This shows that my grandfather's legacy and his good deeds are remembered, even today, although he passed away a long time ago. Even I will use this hospital as it is close to my home in Inanda," he said.