Written by More Matshediso
Cape Town could be the first big city in the world to run out of water.
The Department of Water and Sanitation (DWS) is working with the City of Cape Town to relieve the drought in the Western Cape, the worst one it has had in a decade.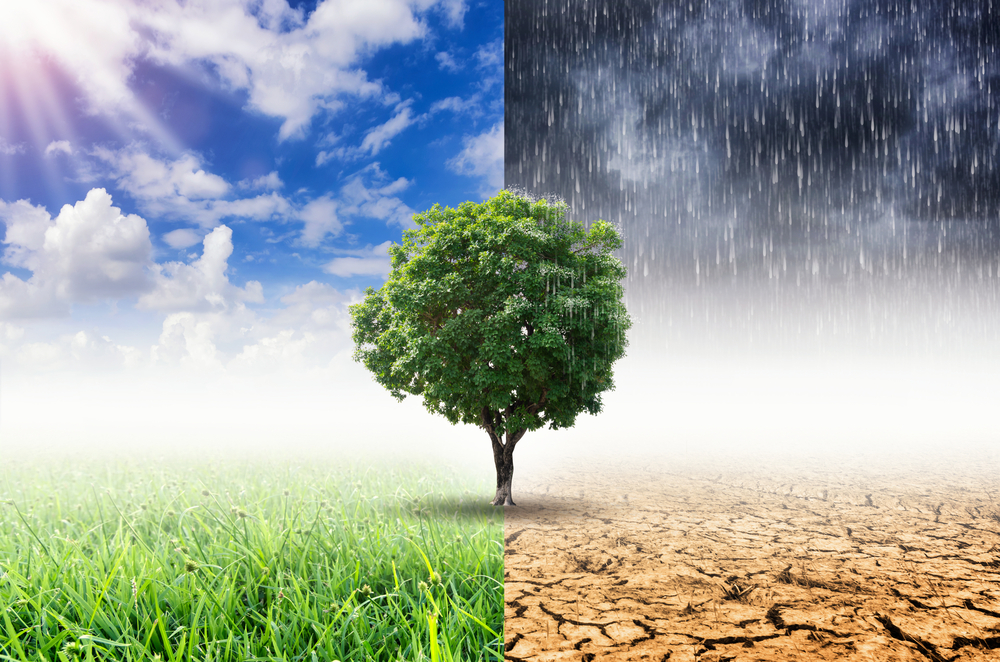 According to the DWS there has been insufficient rainfall and dam levels are on the decline.
This has forced authorities to put strict measures in place to prolong a probable Day Zero, when taps could run dry.
The City of Cape Town is implementing level 6B restrictions. This means that there is a daily limit of 50 litres of water or less per person, whether at home, work, school or elsewhere.
While the city is focusing all of its efforts on beating back Day Zero, it said it needs to be prepared for a scenario where it can take control of the city's water supply to  prolong it into winter.
"We will shut off supply to taps when our dams reach a collective level of 13,5 per cent. Once dam levels reach 13,5 per cent, they will begin to shut down the reticulation system, except to key commercial areas and institutions, such as hospitals," said the city in a statement. 
Once this happens, residents will be able to access water from collection points across the city. Each resident will be allocated 25 litres of water a day.
The city has activated its Disaster Operations Centre (DOC) to execute its Water Disaster Plan, which will take effect in the event of Day Zero.
Boreholes
The city has strongly discouraged the outdoor use of boreholes and said  usage for irrigation purposes will be limited to a maximum of one hour only on Tuesdays and Saturdays, before 9am and after 6pm.
"Borehole/wellpoint water use must be metered and all users are required to keep records and have these available for inspection," the city said.
It added that residents must get permission from the DWS if they want to sell or buy borehole/wellpoint water.
As part of government's efforts to manage water usage, the DWS said authorities are putting stringent measures in place to ensure that the restricted allocation of water is adhered to.
The city is also working with a law enforcement team and Special Investigating Unit to enforce compliance.
Taking steps against culprits
The department recently conducted a joint blitz with the city, focusing on unlawful water activities in Mfuleni.
The operation sought to address all current water contraventions and compliance to the water restrictions, and particularly targeted informal car washes.
"In terms of the city's level 6B restrictions, municipal potable water cannot be used for washing cars. Informal car washes consume a lot of water. A number of car wash owners use stand pipes to run their businesses, and others use water from their taps," the department said.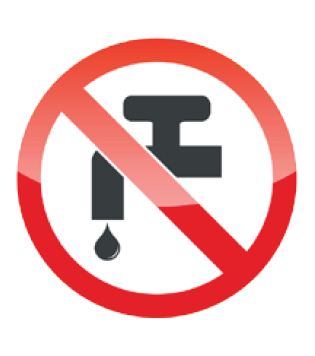 Although there are many dedicated water ambassadors who are working to help avoid Day Zero, the city has called on its citizens to play their role in saving water.
"We need all water users to join the efforts of Team Cape Town," said City of Cape Town Deputy Mayor Ian Neilson.
Water-saving tips
Turn off the tap while brushing teeth, shaving or soaping hands
Take shorter showers and use less water if you bath
Car
Wash your car with a bucket and sponge only.
Bathroom
Shower instead of bath
Use less water in the bath
Bath young children together
Flush the toilet only when odours make it necessary
Put a brick in your cistern to reduce water usage.
Kitchen
Use a plugged sink to wash dishes, instead of a running tap
Use less dish-washing liquid, to reduce the need for rinsing
Use a plugged sink to rinse vegetables, instead of a running tap
Use the water you used to rinse fruit and veggies to water plants.
Plants & Garden
Water plants at the coolest time of the day
Water plants with the water you used in the kitchen to rinse fruit and veggies
Use natural and organic garden products.
Members of the public are also urged to use their water meter to check for undetected water leaks.
Read the water meter before and after a two-hour period, when no water has been used. If the water meter doesn't read exactly the same, then there is a leak.
Residents are also urged to repair dripping taps. A tap dripping at a rate of one drop per second wastes up to 10 220 litres of water a year.
What is a drought?
A drought is a weather-related natural disaster. It can affect vast regions for months or years and has an impact on food production; it also reduces life expectancy and the economic performance of large regions or entire countries.