Written by Hlengiwe Ngobese
Communities in rural KwaZulu-Natal (KZN) now have access to a top-class library.
A new state-of-the-art library has been opened in Jozini in Northern KwaZulu-Natal. Manyiseni Library will benefit over 28 000 people in the area who will no longer have to travel long distances to access books.
The library has a study area, media room and computer room, as well as a section that will be used for storytelling for children.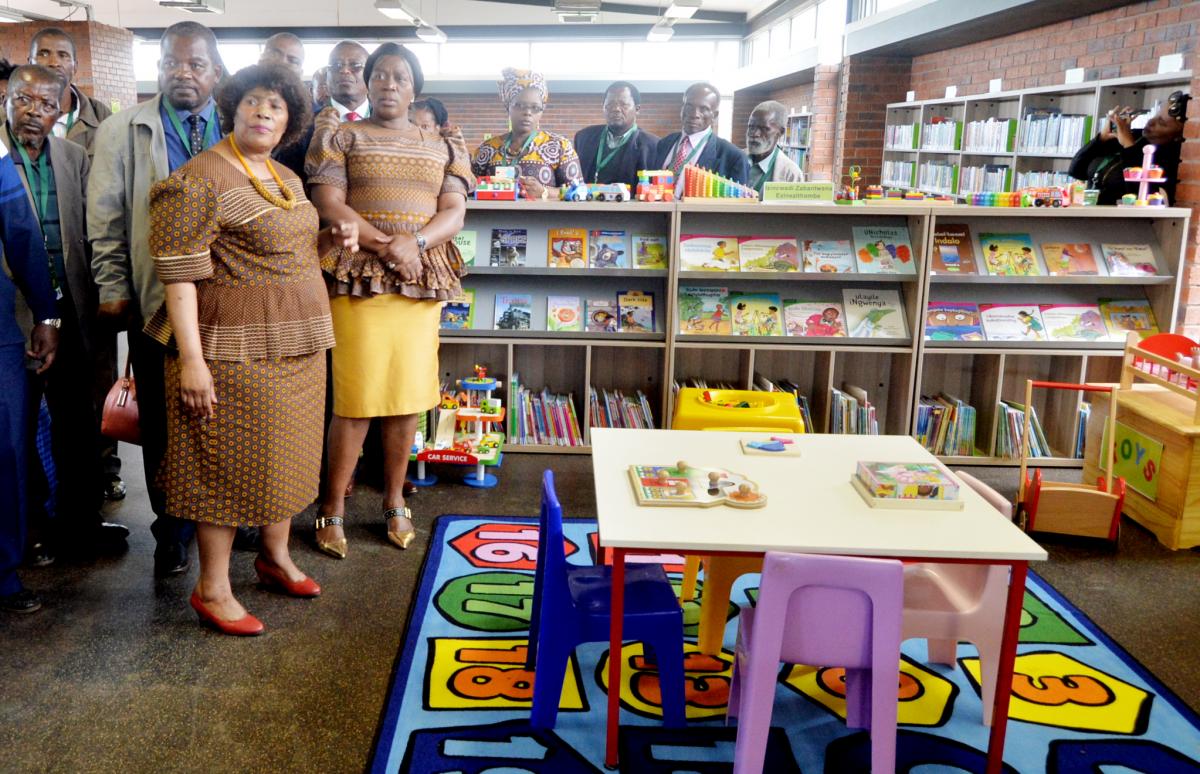 Speaking at the official opening KZN MEC for Arts, Culture, Sport and Recreation MEC Bongi Sithole-Moloi said people will no longer have to travel long distances to access library services. MEC Sithole-Moloi said the library cost the department R45 million.
"The construction of this library encourages the culture of learning in the rural communities of Jozini Local Municipality. The library will serve wards 16, 17 and 18," she said. 
A total of nine schools will benefit from the new facility.
"The library has more than 5 000 books. The department has already started using various platforms, including its mobile library truck, to market the library so that the public can start registering as members," she said.
She added that libraries are agents of change in society and they give communities equitable access to quality information. 
"The school children will benefit a lot from this library as they will now be able to easily do their research. We hope the facility will help to improve the pass rate through the provision of adequate study material," said MEC Sithole-Moloi.
Jozini Local Municipality Mayor Delani Mabika said the library will not only encourage the culture of learning among the people of Jozini, but will also save them the money they used to spend on transport going to town to access information.
"Now the information is at our doorstep and we don't expect you children to get poor result at schools," he said, explaining that learners who wish to qualify for a tertiary studies bursary from the municipality need to get good results. With a great library closer to your homes, this is no longer as difficult a task, he believes.