In 1997 government developed LandCare in Africa to highlight the importance of land conservation. Much has been done since and in October 2016, the seventh Biennial LandCare Conference was held in Kimberley.
Deliberations focused on finding resolutions to pressing LandCare challenges. The conference was co-hosted by the Department of Agriculture, Forestry and Fisheries and the Northern Cape Department of Agriculture, Land Reform and Rural Development, under the theme 'Making a LandCare difference towards achieving land degradation neutrality'.
LandCare aims to optimise productivity and sustainability of natural resources in greater productivity, food security, job creation and a better life for all. The programme is community-based, community-led and government supported.
One of the sub-themes of the conference was 'Management strategies and practices to promote resilience and the sustainable use of communal grazing for improved livestock, market access and economic benefits.'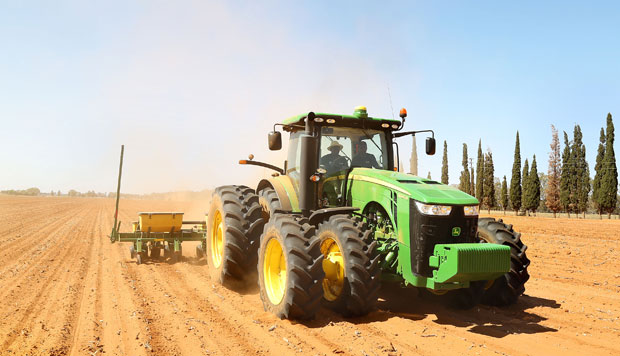 To promote this outcome, it was decided that traditional leaders, their communities and government officials should work together through the establishment of community interest groups to manage fodder resources, land degradation and to enforce Conservation of Agricultural Resources Act (CARA) legislation to ensure sustainable supply of quality fodder for communities.
Other resolutions included the introduction of new beneficial fodder species to supplement the natural veld; and the promotion of LandCare awareness in communities, scaling out beneficial technologies and incorporating LandCare in the school curriculum.
PRESERVING WETLANDS
Another sub-theme was the 'Sustainable use of wetlands and water management options in arid and semi-arid regions to mitigate the impact of drought and enhance livelihood'.
With South Africa experiencing its worst drought in decades, this was a particularly critical area of deliberation.
Outcomes included that LandCare projects should follow an integrated approach which ensures community buy-in and ownership for proper planning and implementation; and that Acts and policies which protect our natural resources, including CARA, the National Water Act and the National Environmental Management Act should complement each other with common goals and must be enforced or revised where necessary.
It was decided that awareness creation about the importance of catchment management through the capacity-building of youth and extension personnel was
important, and that steps must be taken to highlight the benefits of natural resource conservation.
SUSTAINABLE FARMING
Sustainable farming was grappled with in the sub-theme 'LandCare solutions to enhance adoption of sustainable land management practices such as Conservation Agriculture (CA) or agroforestry for improved agricultural production.'
Resolutions included the implementation of Climate Smart Agricultural Technologies which extend to CA, bio fertiliser and soil health, agrobiodiversity, soil organic carbon build-up practices and indigenous knowledge. It was noted that government, including local government, should be involved in the implementation, monitoring and evaluation of agricultural conservation programmes.
INVADER PLANT SPECIES
The sub-theme 'Best practices for the control and utilisation of invader plant species' included the following resolutions:
That a basic training course in the responsible use of herbicides and practical sessions in veld management should be provided; that research on bush expansiveness and invasive species, focusing on the causes, implications and opportunities – such as alternative uses, including fuelwood, furniture and biochar, be explored; and that concerted efforts by all relevant stakeholders, including landowners and government, in a multi-faceted approach are required to plan and control invasive weeds.
It is hoped that the resolutions taken at the conference inform the evolution of the LandCare programme as well as related government policies and programmes.