Africa news
Chad's Foreign Minister Moussa Faki Mahamat has been elected the new Chairperson of the African Union (AU) Commission.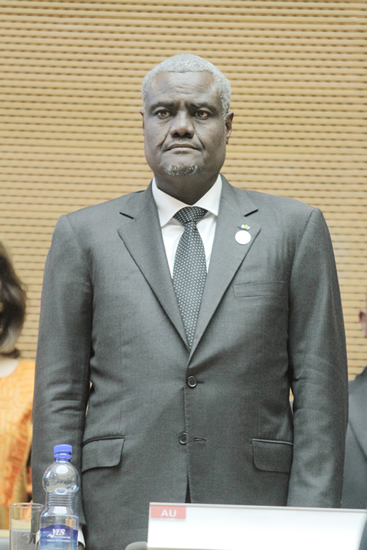 Leaders of AU member nations elected  Mahamat in January, in a heavily contested race with five candidates vying for the post during the 28th AU Summit at the continental body's headquarters in Addis Ababa.
Mahamat replaces South Africa's Dr Nkosazana Dlamini-Zuma, who decided not to seek a second four-year term.
Mahamat was Prime Minister of Chad from 2003 to 2005. He was the president of Chad's Economic, Social and Cultural Council from 2007 to 2008, and has served as its Minister of Foreign Affairs.
The election of the AU Commission Chairperson was postponed after no candidate secured the required number of votes to win the race during the election held at the last AU summit in July 2016.
To be declared a winner, a candidate should obtain at least two-thirds of the vote (36 votes). However, after three rounds of voting, no candidate was successful during the last voting process.
This year Mahamat won, with 39 votes.
Kenyan Foreign Minister Amina Mohamed, a strong candidate to replace Dlamini-Zuma, congratulated Mahamat and pledged to work with him for a better Africa.
Mohamed only secured 26 votes in the hotly contested election.
Ghanaian Kwesi Quartet was elected Deputy Chairperson of the AU Commission.