Learners who wish to study further now have a chance to do so.
The Department of Higher Education and Training (DHET) is urging learners from the class of 2016 to take up opportunities provided to them to study at Technical and Vocational Education and Training TVET colleges as artisans.
According to the National Development Plan, the country  needs to produce at least 30 000 artisans a year to meet the economy's demands.
Minister of Higher Education and Training Blade Nzimande said it is important that colleges only admit learners who have performed according to the required standard.
"It is critical to note that to be accepted into an artisan training programme, learners must have passed Mathematics, with a minimum of 50 percent, and must also have passed  Science."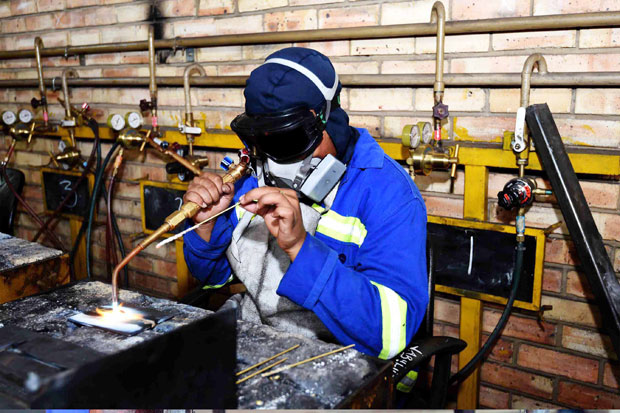 Those who did not pass well  can do a bridging course.
"Learners who pass, but do not achieve the required level in Mathematics and want to consider a career as an artisan, can register for the Generic Trade Preparation Programmes, a bridging course for artisan training at the National Artisan Development Support Centre (NADSC)."
The NADSC, in consultation with SETAs, the National Skills Fund and TVET colleges, will assist in the facilitation of the placement of the prospective artisan applicants.
In an effort to increase access to TVET colleges' learning programmes and to transform TVET colleges into institutions of choice, three new campuses will be opened this year, namely Thabazimbi Campus, at the Waterberg TVET College in Limpopo; Bambanani Campus, at uMfolozi TVET College in KwaZulu-Natal; and Nkandla A Campus, at uMfolozi TVET College in KwaZulu-Natal.
For more information on how to become artisans, learners can register at the NADSC website http://nadsc.dhet.gov.za, call 086 999 0125 or email copies of their qualifications to  nadscinfo@dhet.gov.za or nadscplacements@dhet.gov.za