A new Ekurhuleni Metropolitan Police precinct is set to bridge the gap between the community, the SA Police Service, and Ekurhuleni Metropolitan Police Department.
Residents of Zonkizizwe in Ekurhuleni, East of Johannesburg, will no longer have to walk up to 10km to access a police station. Instead they will have police services available to them 24-hours a day.
The Ekurhuleni Metropolitan Municipality has opened a multi-million rand metro police precinct in the area to strengthen its efforts to respond to crime and social ills and to strengthen relations between the Ekurhuleni Metro Police Department, the SA Police Service and the community.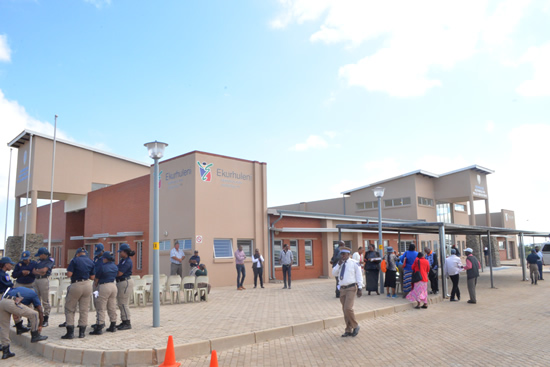 Ekurhuleni spokesperson Themba Radebe said the R20 million facility will result in a better community safety for all.
"What we want to ultimately do is to take the battle of crime right into our communities to make it difficult for criminals to commit crime, and deal with those who disregard municipal by-laws. We can only do this with the help of our communities."
Although Ekurhuleni traffic officers stationed at the precinct will be responding to criminal activities, they will not be replacing the function of the SA police services. They will merely be enhancing service delivery.
Addressing the community at the launch of the precinct, the MMC for Community Safety, Councillor Vivian Chauke, said the precinct represented a step closer to winning the fight against crime and warned those who don't comply with the city's by-laws to do so.
"Our key duties are ensuring that there is not just law and order but that we instil confidence in our people about safety and security interventions that have been put in place.
"We also want to use the precinct to stop the disconnect between communities and law enforcers and we are confident that such efforts will bear fruitful results," said Chauke.
Local resident Pastor Paul Sikhosana, from Palm Ridge Extension 5, welcomed the initiative and said that it will go a long way towards helping the community.
"Before this precinct we used to report cases at the Eden Park Police Station. We are happy that we no longer have to walk long distances to get help," he said.