Written by More Matshediso
Government is set on improving the education sector to ensure that children get quality education in order to live a better life.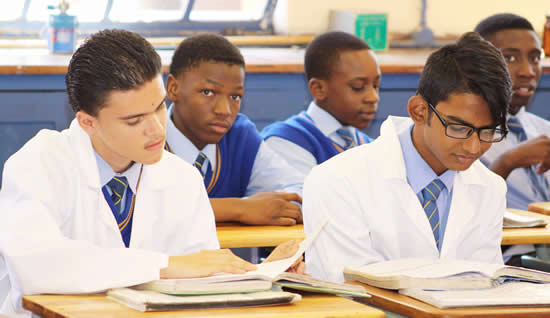 President Jacob Zuma says the South African government will always prioritise education because it is only through quality education that the country can win the fight against unemployment, poverty and inequality.
The President was speaking at the three-day Basic Education Sector Lekgotla held in Pretoria recently.
The Lekgotla was aimed at aligning the sector's plans with the National Development Plan (NDP). The 2017 Lekgotla is also a platform for role players in the basic education sector to address issues that include the learner dropout rate and grade repetition.
Representatives from the Basic Education Ministry, MECs from across the country, heads of department from provincial education departments, district directors and other stakeholders came together under one roof to share ideas on improving the sector.
President Zuma said education is the primary weapon in the struggle for economic transformation and in the quest for a better life for all, especially the poor.
"It is for this reason that education gets the biggest slice of the national budget. Education is the ladder out of poverty and economic stagnation."
President Zuma highlighted progress made in education over the past 22 years.
"We have made progress towards universal coverage of school-going children. We have made progress in the introduction of Early Childhood Development.
"We have progressively worked towards eliminating mud schools and inappropriate school structures, replacing them with state-of-the-art buildings, especially in historically neglected areas.
"We have also expanded access to free education for children from poor households. No child must be
denied basic education because their parents are poor or deceased," said the President.
Transforming Education
President Zuma urged parents who are able to read to do so with their children to inspire a love of learning in the country's future leaders. This, he said, will improve learner literacy levels.
"Let us not allow television to take away our children's time to read. Parents should control the time spent by their children watching
television, so that it does not affect their school work."
President Zuma said interventions to get more educators trained in Mathematics, Physical Science, Accounting and languages must be supported to improve learner outcomes in these critical subjects. Further, more children must be encouraged to take these subjects.