Residents of the West Rand, Johannesburg, can expect more efficient and faster emergency services.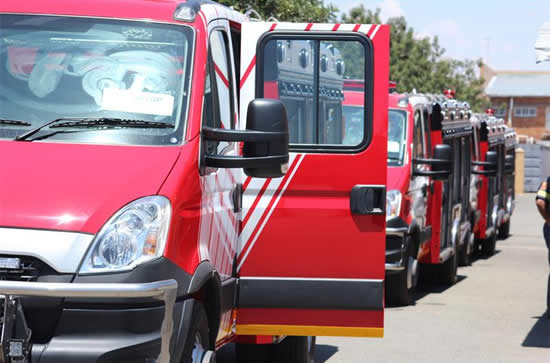 The West Rand District Municipality has bought five new fire trucks  which will assist it to respond to emergency services in the area much faster.
West Rand District Municipality Head of Department for Public Safety Peter Mokoto told Vuk'uzenzele that the new fire trucks will ease the pressure on existing fire trucks in the region.
At a cost of R40 million, the fire trucks are fitted with the Jaws of Life and airbags and can pump up to 900 litres of water per minute.
"We had the challenge of having to stretch our existing fire trucks throughout the West Rand and this proved strenuous in some instances."
"There were accidents in one area and buildings on fire in another, thus hampering our response time due  to not enough  resources being available.
"However, this will be a thing of the past owing to this investment and we are happy to have received these resources," said Mokoto. He added that the trucks were sent out into the streets the minute they arrived in the region.
They are being used to service numerous areas, such as Randfontein, Merafong City, Carletonville and Westonaria, among others.
Employees operating the trucks will not only be trained in fighting raging fires, but also how to perform on-the-scene medical treatment when responding to accident scenes, especially road accidents.