Fun page
Did you know? South African Library Week is celebrated in March
Why are libraries important?
Libraries offer a host of information in the form of books, mgazines and daily newspapers.
Libraries are quiet places where you can read, do your homework, research or study for exams.
Most libraries have computers, so if you don't have access to a computer or Internet at home you can use the computers for information and doing your school assignments.
Not all information is available on the Internet; libraries offer much more and is free to use.
If you can't afford to buy the books you want to read, you can borrow them from your library; most books are not available for free on the Internet.
In libraries there are people who can help you find the information you are looking for.
Many libraries offer fun activities for children during school holidays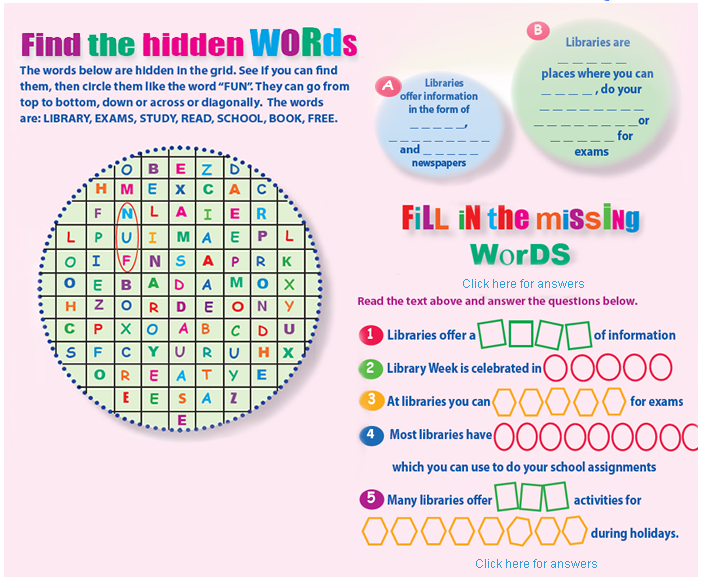 PLEASE NOTE: The games on this page is not a competition. They are only for fun, so don't send your answers to Vuk'uzenzele.