Special edition feature

: Government's Programme of Action
Create jobs and grow the economy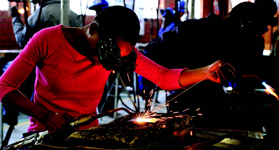 Government has declared 2011 a year of job creation. Every government department must ensure that its programmes support the creation of decent jobs.
Government will also:
Put into action the New Growth Path (NGP) that will guide its work to achieve job creation. The NGP aims to identify areas where employment creation is possible in the economy.
Align the programmes of state-owned enterprises and development finance institutions.  
Establish a jobs fund of R9 billion over the next three years to finance new job-creation initiatives.
Allocate R10 billion through the Industrial Development Corporation (IDC) for investment opportunities that can increase job creation over the next five years.
Create 4,5 million job opportunities through the Expanded Public Works Programme.
Enhance youth development. The National Youth Development Agency is in discussion with state organs and the private sector for youth development in public-sector programmes.
Target the mining sector for growth through the creation of the African Exploration, Mining and Finance Corporation.
Did you know?




Government is rolling out the S'hamba Sonke ("walking together") Programme, a new and innovative nationwide drive to focus on the maintenance of our roads.




Some R6,4 billion is allocated for the programme in 2011/12; R7,5 billion in 2012/13; and R8,2 billion for 2013/14, amounting to a total of R22,3 billion. At least 70 000 jobs will be created in 2011 through this initiative. It will involve a national programme to fix the potholes on many of the country's roads.
Help small businesses to grow
To help small businesses, government is considering merging the three agencies Khula, the South African Micro-Finance Apex Fund and the IDC's small business funding into a single unit to cut administrative costs and offer more help to this sector.
The campaign to ensure that government pays small, medium and micro-enterprises for services within 30 days, is going well. Last year, the Department of Trade and Industry's payment hotline received over 20 000 calls and ensured that R210 million worth of payments were made.
Government will continue to look at ways to make it easier to register small businesses.
Did you know?




Starting in June 2011, the Gautrain will move at least 40 000 people hourly on the commuter line between Johannesburg and Tshwane – stress-free and in less than 40 minutes!
Invest in infrastructure
President Zuma announced that plans are in place to finalise and adopt the beneficiation strategy.
Eskom is investing more than R75 billion, mainly on the new stations Medupi, Kusile and Ingula, to ensure the security of electricity supply for the country.
There are 1,2 million households living in the country's 2 700 informal settlements. By the year 2014, 400 000 of these households should have security of tenure and access to basic services.
Provide social protection and community development
Government will spend R2,6 billion on water services this year, especially in Limpopo, KwaZulu-Natal and the Eastern Cape where there are still high numbers of people without safe drinking water.
Water reservoirs, windmills and irrigation schemes will be rehabilitated. Crops, livestock as well as grazing will be protected with the installation of fences. These projects will enhance food security and create work opportunities for many, especially women in rural areas.
The Child-Support Grant will be phased in to cover children who qualify, up to the age of 18 years.
Did you know?


There are seven different types of social grants. Contact the South African Social Security Agency on 0860 10 11 or visit www.sassa.gov.za for more information on whether you qualify for a social grant and how you can apply for one.
Strengthen governance
Government has introduced a turnaround strategy for local government that focuses on, among other things, the strengthening of basic administrative systems, financial management and customer care.

The Special Investigating Unit will investigate alleged maladministration or corruption in various government departments.
Provide a better education

Government is committed to improving the quality of learning and teaching.
For basic education, government will emphasise the Triple T: Teachers, Textbooks and Time. This is to encourage teachers to be in class on time teaching for seven hours, and for government to ensure that every child has a textbook on time.
Government will track performance through the independently moderated annual national assessments in all public primary schools for learners in grades one to six and a sample of learners in Grade 9. This year, more than 19 000 schools participated.
Government will continue investing in teacher training, especially in Mathematics and Science.  
Government will empower principals to manage their schools and they will be held accountable for maintaining a high standard of education in our schools. Government is considering introducing a performance management system for principals.
In higher education, government will increase access for poor youth by, among other things, converting loans into bursaries for qualifying final-year students.
Starting from the 2011 academic year, government will introduce free education for the poor at undergraduate level. Students in further education and training colleges who qualify for financial aid will not pay academic fees. This will assist in increasing access to the colleges for students from poor families as well as help the country to meet its needs for intermediate and technical skills.
Did you know?




Government is committed to assisting young people to access higher learning. The National Student Financial Aid Scheme (NSFAS) will be getting R150 million more and there is also R100 million allocated to Career Wise bursaries.


Information on the NSFAS and Funza Lushaka Bursary Scheme can be obtained from the call centre on 0800 872 222 and the following websites: www.careerhelp.org.za, www.funzalushaka.doe.gov.za and www.nsfas.co.za.
Boost healthcare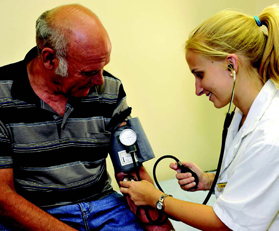 Government will improve healthcare by:
appointing appropriate and qualified heads of department, chief financial officers, hospital chief executive officers, district health officers and clinic managers
reviving 105 nursing colleges countrywide, to train more nurses
opening a medical faculty at the Limpopo Academic Hospital to train more doctors
renovating and upgrading hospitals and clinics
providing reproductive health rights and services that include contraception, sexually transmitted infections, teenage pregnancies and sanitary towels for the poor
continuing to implement programmes that promote various prevention measures, including medical male circumcision, prevention of mother-to-child transmission and the promotion of HIV testing.
Did you know?




Over five million HIV tests have been done since the launch of the testing campaign in April last year.
Build safer communities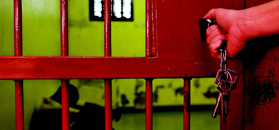 Fighting crime remains one of government's key priorities. This year, government has committed to:
improving the capacity and effectiveness of the police – in particular the detective services, forensic analysts and crime intelligence
increased visible policing and patrols in identified hotspots
reducing the proliferation of illegal and legal firearms
working with communities and other key stakeholders to deal with drug peddling and  abuse
continuing to prioritise crime against women and children, and provide support through Thuthuzela care centres.
Did you know?




Crime statistics show that there has been a decrease in crime. Murder dropped by 8,6% last year. Government needs your help to stop criminals. Report criminal activity by calling 08600 10111.
Contribute to a better Africa and a better world
South Africa is now part of the Brazil-Russia-India-China-South Africa forum which is important for developing economies.
From August 2011, South Africa will chair the Southern African Development Community's Organ on Politics, Defence and Security.
South African will host the fifth India-Brazil-South Africa Summit this year.
"We want to have a country where millions more South Africans have decent employment opportunities, which has a modern infrastructure and a vibrant economy and where the quality of life is high." – President Jacob Zuma, State of the Nation Address, 10 February 2011