Safety and security
We are continuing to improve the capacity and effectiveness of the police, said President Jacob Zuma in his State of the Nation Address earlier this year. Part of strengthening the police involve the revitalisation of special police units to protect our women and children.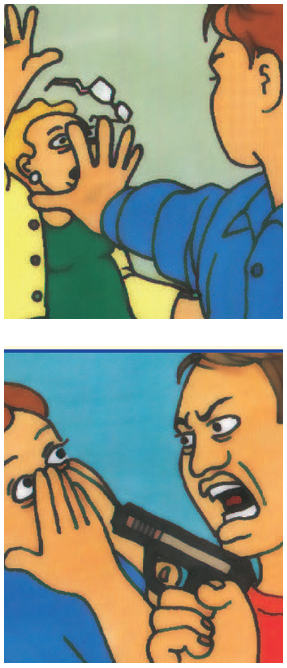 Government is serious about fighting the continuing incidents of crime against women and children. As an important step in ongoing efforts to address this issue, government through the Police Department, decided to revitalise police units dedicated to investigating incidents of abuse and violence against women and children.
Formerly known as Child Protection Units (CPU), these units have been renamed to include sexual crimes. They are now called the Family Violence, Child Protection and Sexual Offences (FCS) units.
Working together
Government's approach to fighting crime against women and children is multi-departmental. This means that in addition to the Police Department, three other government departments will work together to help women and children who are victims of crime.
These are the Department of Social Development, the Department of Women, Children and People with Disabilities and the Department of Justice and Constitutional Development.
Already, more than 175 specialised FCS units have been set up throughout the country.
"We will continue to prioritise crimes against women and children…"– President Jacob Zuma, State of the Nation Address, February2011
Ongoing support
Women and children who are victims of crime will also get ongoing support from the moment they report the crime, throughout the investigation and up to the time of the hearing of the trial.
This will continue even after the trial so that victims do not feel isolated or abandoned.
Government has therefore prioritised and strengthened its efforts in protecting women and children against vicious acts of rape and abuse.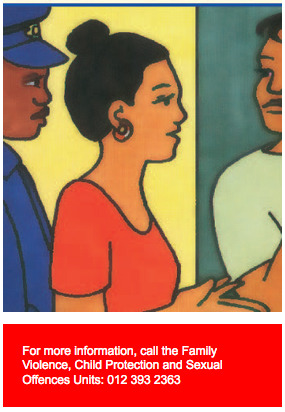 Police Minister Nathi Mthethwa said that the FCS units would also work together with non-governmental organisations.
Mthethwa said that instructions to police stations clearly state that "Women and children, who come to the station reporting such crimes, must not be treated as criminals."
He said this would prevent what has been happening in the past. "There are instances where such victims are humiliated, harassed and inhumanely interrogated."
This treatment has resulted in many victims choosing not to report such crimes as they felt victimised for the second time. "This will be a thing of the past because we will have specially-trained personnel who understand the trauma," said Mthethwa.