Written by Mbulelo Baloyi
Recent crime statistics show a rise in the number of rape cases reported from April last year to March this year. The increase from 55 097 to 56 272 is unacceptably high, said Police Minister Nathi Mthethwa.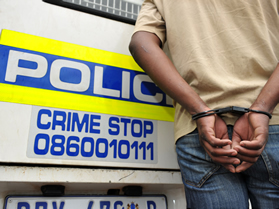 However, he noted that the increase in the number of cases reported during this period was proof that more victims were coming forward due to various support structures that made it easier for them. In the past, victims were often afraid or unwilling to report cases, because they were not always treated with respect and feared revenge attacks from their abusers.
Support for victims
The Minister commended the different intervention programmes which support victims of sexual crimes. He said partnerships with organisations such as Business Against Crime had helped police to establish Victim Empowerment Support Centres in many police stations countrywide.
Support structures also include shelters for victims of sexual abuse, such as Thuthuzela Care Centres, and dedicated sexual offences courts for child victims.
The broader definition of rape and the reintroduction of the Police's Family Violence, Child Protection and Sexual Offences unit have also given more victims the courage to come forward.
Definition of rape
The head of the police's Crime Information Analysis section, Dr Chris de Kock, said the new definition of rape in the Sexual Offences and Related Matters Amendment Act could be another reason why the number of reported cases increased.
Under the new Act, incidents that were previously classed as sexual or indecent assault now also fall under the new definition of rape. These include a wide range of sexual crimes including forcing a person to be intimate in different ways against his or her will.
Working together
In the meantime, the Department of Police is working hand-in-hand with other departments such as Justice and Constitutional Development, Social Development, Women, Children and People with Disabilities and non-governmental organisations to find lasting solutions to end sexual crimes.
To report crime, call the Crime Stop Call Centre 08 600 10111 or visit your nearest police station.