Government is pleased with voting during the 2016 Municipal Elections, which proceeded well.
About 26 million South Africans who registered cast their votes in the 22 612 voting stations situated nationally.  This is the fourth local government elections. 
President Jacob Zuma said the elections are an indication that South Africa is one of the countries in Africa that is leading in democracy.
"I am pleased our country is a demonstration of how democracy should work," said the President after casting his vote.
Minister of Cooperative Governance and Traditional Affairs Minister Des Van Rooyen also congratulated the Independent Electoral Commission (IEC) for delivering yet another election.
 "Government applauds the youth, especially the first time voters, for their commitment towards adva-ncing our demo-cracy," said Minister Des Van Rooyen, who is also the chairperson of the Inter-Ministerial Committee (IMC) on Elections.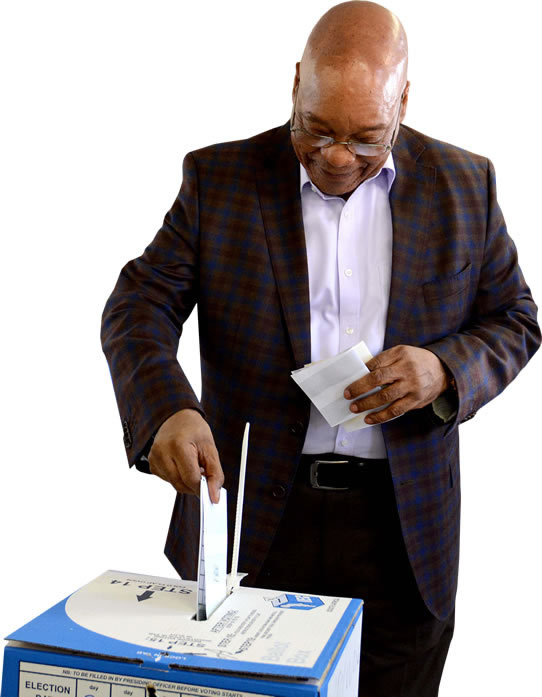 Over 75 000 police members deployed at polling stations ensured that elections were held in a safe environment.
Government has encouraged all citizens to work together with those elected to public office to strengthen local government.
Chief Electoral Officer of the IEC Mosotho Moepya said the country should be proud of the achievements.
First-time voter, Israel Mnisi from Soshanguve in Pretoria, said he was excited to cast his vote.
"I have long been waiting for this moment, it's exciting, now I know that I have voted for my community to get better service delivery," he said.
Another community member, who was excited about the day, was Martha Thusi from Soweto who said voting is about honouring the past and reaffirming the country's democratic future.
"I could not just sit and not vote. We might have challenges as a country but after 22 years of freedom - a lot has been done. In my area for example we have most of the basic services. We have schools, clinics, libraries and shopping malls," she said.
Her only wish was that the new councillor continues with the delivery of services.
Despite these, Thusi acknowledged that there were still challenges facing local government but was also of the view that voting is more effective than service delivery protests.
Voting in numbers
Over 73 million ballot papers were printed.
4 649 unique ballot papers representing political parties and independent candidates. 
A record of 200 parties and 61 014 candidates contested the Municipal Elections.  This was approximately 65 percent more parties and approximately 12 percent more candidates than the previous municipal elections held in 2011.