Previously disadvantaged households from Vulamehlo Local Municipality in KwaZulu-Natal now live in decent housing, thanks to the KwaZulu-Natal (KZN) Department of Human Settlements.
The R161 million housing project for the people of Thoyane was handed over by MEC for Human Settlements and Public Works Ravigasen Pillay recently. The 1 500 houses form part of government's Comprehensive Rural Development Programme that aims to tackle under development, food security, unemployment, poverty and other social ills which have become synonymous with rural areas.
One of the beneficiaries Ntombizonke Maphumulo (52) told Vuk'uzenzele that she was unemployed and not able to build a house. "I am a single parent with three children and one grandchild. They are all unemployed and the youngest child still attends school. We survive on child support grants. We thank the government for providing us with a decent house," she said.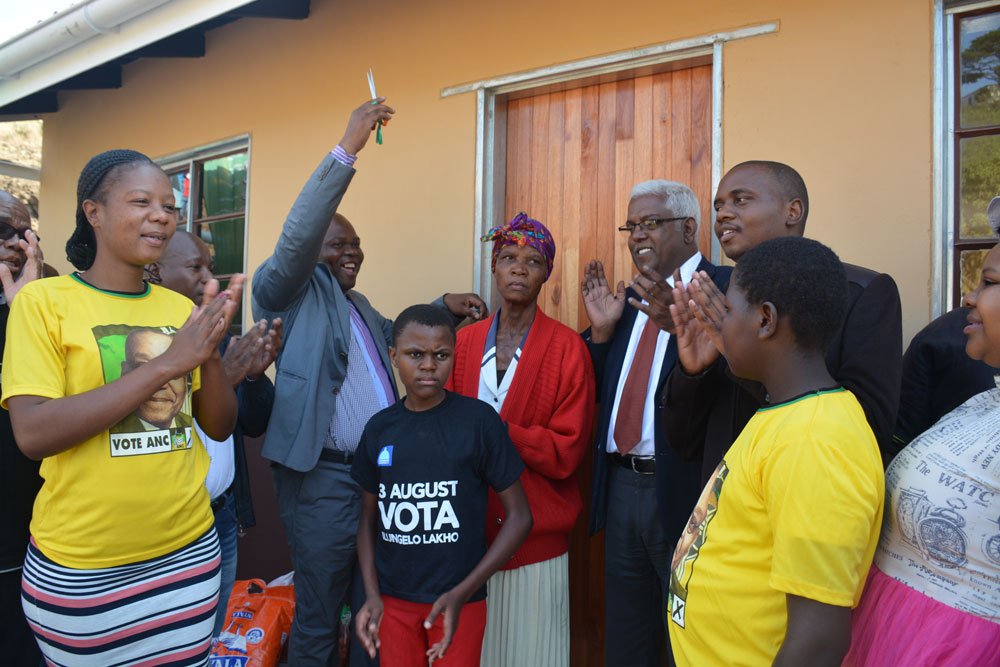 MEC Pillay said provincial government had built more than 800 000 homes since 1994 and had created more than 80 000 housing opportunities through serviced sites. "We know where we come from and we are very much aware of where we are going.This government has a plan and it is committed to seeing the plan being carried out fully," he said.
He added that the Thoyane Rural Housing Project demonstrated government's commitment to creating sustainable human settlements. "For the next three years, until 2019, we have committed to provide one million housing opportunities for qualifying households in urban and rural settlements.
"We also have another project called the Vulamehlo Wards 5 and 7 Rural Housing Project. This R215 million project will benefit 2 000 people in these two wards."
Another beneficiary Nomvula Nzimakwe (47) told Vuk'uzenzele that her dream had finally come true.  "I always dreamed of owning a decent house one day. I have lived here in a shack for 10 years. On the rainy days I used to sleep on water. The roof was leaking all over. We thank the government for this house that is going to bring dignity to my family, "she said.
The Thoyane Rural Housing Development project also created more than 400 jobs.
Vulamehlo Executive Mayor Councillor Thabani Dube said government was delivering on its promises. "All deserving people will definitely get houses. This is phase one of the project and phase two is in the pipeline as the MEC said," he said.