Sport, arts & culture
Boxers in the Free State will now be better prepared for their title fights. This after the Department of  Arts, Culture and Recreation employed professional boxers Doctor Ntsele and Motswake Moselesele to train and mentor boxers.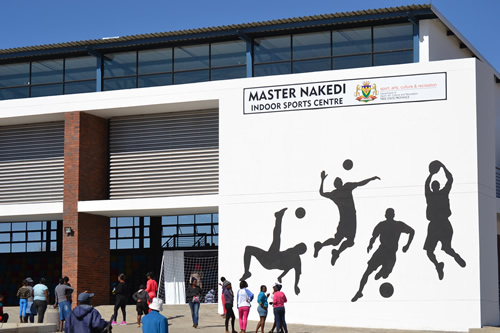 "In 2016/17 the department will support two professional boxing tournaments to ensure that a platform is created for our professional boxers to excel.
"The department will also place much emphasis on the development and support of amateur boxing in the province," said MEC Mathabo Leeto.
She added that her department will open three sporting facilities, namely the Master Nakedi Indoor Sports Centre in Tumahole, Dr Cingo Outdoor Sport Court, and the Nyakallong Outdoor Sport Court.
"These facilities will provide opportunities for our communities to take part in sport programmes and live a healthy lifestyle and we hope future champions will come from the programmes that will be implemented at these facilities and represent team South Africa in future competitions," she said.
These initiatives form part of the department's efforts to transform sport in the province.
"Transformation is slow and we need to all hold hands to ensure that it eventually gets realised; we are 22 years into democracy."
She said although there is progress, more needs to be done.
"Since the advent of freedom and democracy, South Africa has put in place legislation which promotes sport transformation. Progress has been made but there are targets that need to be achieved," she said.
The MEC said introducing new sporting codes and promoting less popular sports in township schools and providing adequate facilities are some of the ways in which transformation objectives can be accelerated.
"As a department we are more than willing to develop talent through the school sport programme which we are implementing in the Free State.
"We need to ensure that the sporting codes which are not popular in our township schools, like rugby, cricket and swimming in the main, are introduced and supported. Together we will ensure transformation of sport occurs in the province," she said.