Minister Nosiviwe Mapisa-Nqakula is the Minister of Defence and Military Veterans.
About the Minister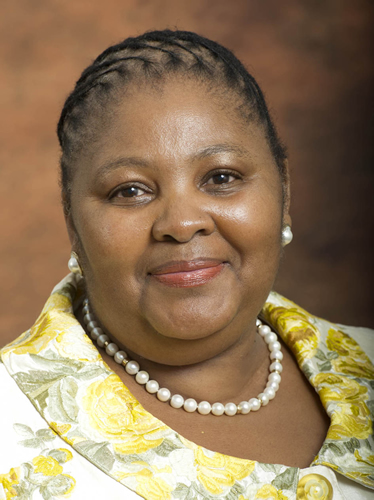 The Ministry of Defence and Military Veterans is responsible for overseeing the Department of Defence and Military Veterans. The department manages, prepares and employs defence capabilities commensurate with the needs of South Africa as regulated by the Constitution, national legislation, and parliamentary and executive direction. It also supports and recognises military veterans for their contribution to bring about the realisation of a peaceful, democratic and prosperous South Africa.
About the Department
Minister Mapisa-Nqakula holds a Primary Teacher's Diploma from the Bensonvale Teacher TRG College and a Project Management qualification which she obtained at the Canadian University Studies (CUSO). Her academic qualifications also include a Basic Human Relations course, Communications course and she is currently studying towards a qualification in Psychology with Newport University.
Prior to her appointment as the Minister of Defence and Military Veterans, she served as the Minister of Correctional Services from May 2009 to June 2012.
From April 2004 to May 2009 she was the Minister of Home Affairs and from May 2002 to 28 April 2004 she was the Deputy Minister of Home Affairs. Her experience, among others, includes being Secretary-General of the ANC Women's League and member of the ANC National Executive Committee. She served as Deputy Chairperson of ANC Political Committee and was the President of the African National Congress Women League from 2003 to
2008.