Residents of Combiza Extension 35 in Etwatwa, Ekurhuleni, are now proud homeowners of decent houses.
The days of living in shacks and rented back rooms came to an end when the Ekurhuleni Metropolitan Municipality's outgoing Executive Mayor Councillor Mondli Gungubele and the Mayoral Committee Member for Human Settlements Aubrey Nxumalo delivered 70 houses to residents of the area. Speaking during the handover Gungubele said the houses were decent and would give residents some dignity.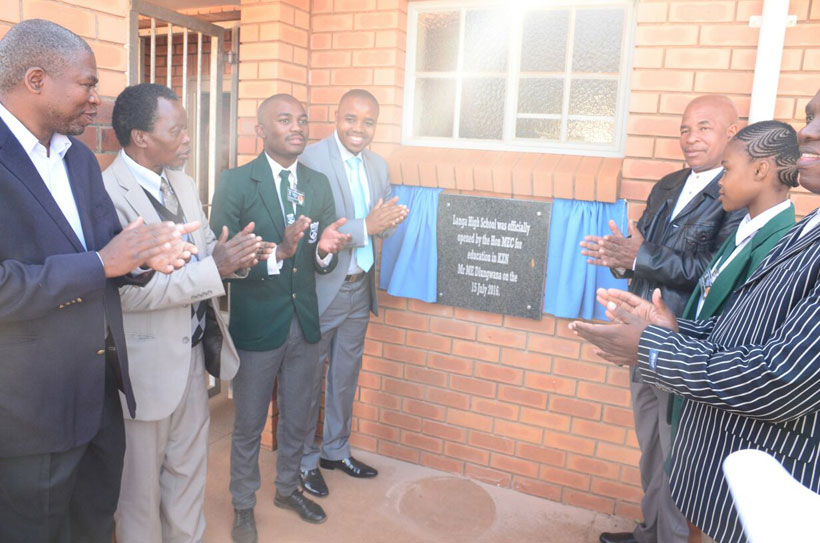 "As the city we are rolling out these brand new houses to deserving beneficiaries, as part of our housing programme. We plan on building 8 000 more houses by the end of this financial year and we are urging new homeowners to keep their neighbourhoods clean and not build backyard shacks," he said.
The houses consist of two bedrooms, one bathroom, an open plan kitchen and a lounge. The new neighbourhood will have tarred roads, electricity, a sanitation system, recreational parks, early childhood development centres and access to public transport amenities, such as taxi ranks.
One of the beneficiaries Petrus Mashego (45) has been living in a shack for the past 22 years. "I'm very happy, to me this is still like a dream. I can now stay in my house peacefully without having to worry about what will happen to my belongings if it rains," he said.
Nxumalo told Vuk'uzenzele that the move is in line with fulfilling government's mandate. "When we were elected into power in local government in 2011 we made a commitment to our people that things will change and we will build a better life for all.
"As a result we have built just over 300 houses in Combiza and more houses will be built and delivered in different areas within the city. This is to continuously give dignity to our people," said Nxumalo. He added that senior citizens, people living with disabilities and child-headed households are prioritised.