Over ten boreholes were handed over to the Alfred Nzo District Municipality by the Minister for Cooperative Governance and Traditional Affairs (CoGTA), Des van Rooyen and the Eastern Cape CoGTA MEC in the Honorable Fikile Xasa.
The event was held at Ramafule village, which is under the Matatiele Local Municipality. "These projects are important for communities because one borehole at Ramafule will supply water to a population of 2 580 that has 469 households, yielding 1.25 litres per second. The project of providing communities with water through the boreholes is the initiative of Municipal Infrastructure Support Agent (MISA), which is under CoGTA.
"This intervention of assisting with boreholes will go a long way in providing relief to the communities who are already experiencing the negative impact of drought,' said Minister van Rooyen. The Minister said that this project is one of the many that are implemented across the country. This confirms that indeed, working together we can uplift the lives of South African citizens."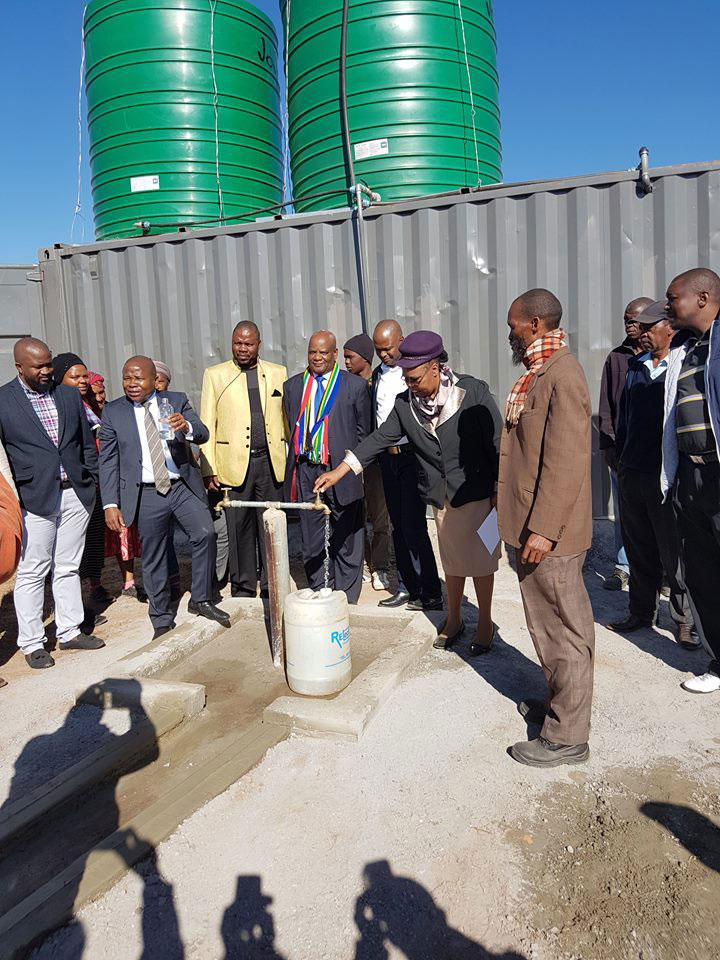 The Minister also handed over certificates to 35 participants that were trained by CoGTA through MISA. This programme will assist to strengthen the capacity within the Alfred Nzo District Municipality in the areas of water and sanitation services. "We applaud the important partnership between this three spheres of government for making a difference in the lives of communities here in Alfred Nzo District Municipality. The training of the unemployed matriculants in the Matatiele area as Water and Waste Water Process Controllers is part of the broader government and CoGTA strategies to ensure that youth have the necessary skills that will assist them to be part of the economic activities in the country."
MISA works with municipalities to provide technical skills and offer funding in order to address infrastructure challenges. The Minister encouraged the communities to take care of the borehole.
*Legadima Leso works for the Department of Cooperative Governance and Traditional Affairs.