Written by Noluthando Mkhize
Sport, arts & culture
Northern Cape MEC of Sport, Arts and Culture Bongiwe Mbinqo-Gigaba has opened eight libraries to encourage the culture of reading in the province.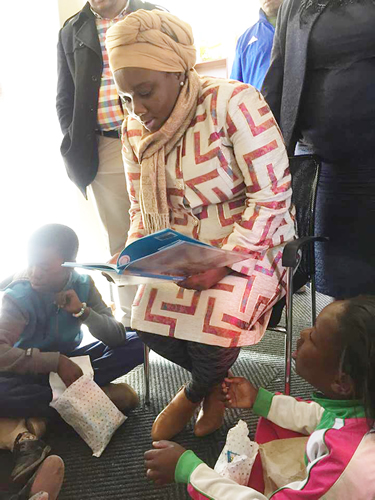 The libraries were opened in Norvalspont and Noupoort, both in the Pixley ka Seme District; Olifantshoek and Cassel in the John Taolo Gaetsewe District; Louisvale, Sternham and Danielskuil in the ZF Mgcawu District as well as Homevale in the Frances Baard District.
This forms part of the Northern Cape government's drive to build libraries within communities to nurture a reading nation and to provide an information service that is responsive to the needs of the community.
Speaking at the official opening of the Norvalspont library, MEC Mbinqo-Gigaba said: "We believe that an emphasis on ensuring that all communities have libraries will produce tangible results for tomorrow – for adults, for our children and for our country."
She added that the libraries would also ensure that young people refrained from frequenting shebeens and taverns.
"It is my plea that the parents and educators of the learners  at the  schools in Norvalspont  ensure that the library is used optimally."
She said there had been a collective decision to build all new libraries close to schools.
"The learners from schools in these communities are the ones that need the facilities most urgently."
MEC Mbinqo-Gigaba urged the community to ensure that each library remains in a good condition.
"The library belongs to all of us. It is our responsibility to ensure it remains protected and free from vandalism and theft. We must report all illegal activities to the municipality and the police," she said.