The Department of Agriculture, Forestry and Fisheries (DAFF) in collaboration with the Northern Cape Department of Agriculture, Land Reform and Rural Development will be hosting the 7th Biennial National LandCare Conference at the Mittah Seperepere Convention Centre in Kimberley from the 3 to 6 October 2016 in the Northern Cape province under the theme "Making a LandCare difference towards achieving land degradation neutrality."

LandCare is a community-based, community-led and a government supported programme with a goal to optimise productivity and sustainability of natural resources in greater productivity, food security, job creation and a better life for all.
Conference objectives
1. To promote the sustainable use of natural resources and to celebrate global, African and South African LandCare achievements.
 
2. To recognise and honor communities, partners and land users in advancing the Land-Care philosophy.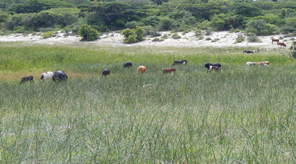 3. To share best practices and technologies in protecting and for the rehabilitation of degraded natural agricultural resources as the only means to attain food security, job creation and better agricultural livelihoods in a sustainable manner.
4. To demonstrate Conservation Agriculture (CA) as one of the successful adaptation and mitigation measures to address the impacts of climate change on all services provided by the ecosystem; production services, ecological services as well as the sociocultural services.

5. To assess the progress and achievements of the 6th Biennial National LandCare Conference in KwaZulu-Natal.
Conference subthemes
1. Management strategies and practices to promote resilience and the sustainable use of communal grazing for improved livestock, market access and economic benefits.
2. Sustainable use of wetlands and water management options in arid and semi-arid regions to mitigate the impact of drought and enhance livelihood.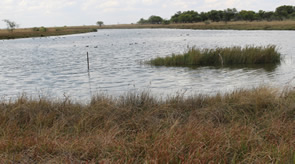 3. LandCare Solutions to enhance adoption of sustainable land management practices for improved agricultural production.
4. Best practices for control and utilisation of invader plant species.
5. Experiences of LandCare committees in promoting community-based (CBO, NGOs) natural resource management.