Written by Thandeka Ngobese
Hlengiwe Mjiyako, a former risk management specialist, always knew that she would have her own business one day. In 2009, when Mjiyako heard that Greenlands Farm in Winterton was for sale, she didn't think twice about making it her own.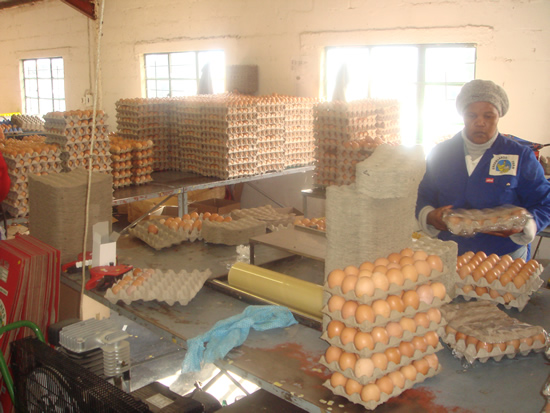 She resigned from her job and began making the KwaZulu-Natal (KZN) farm her own, renaming it Ukwanda Farm and putting her heart and soul into making it a success.
Today, Ukwanda Farm has a poultry count of 60 000 and produces 165 000 eggs a day. It has grown its employee base from 10 to 66 permanent employees.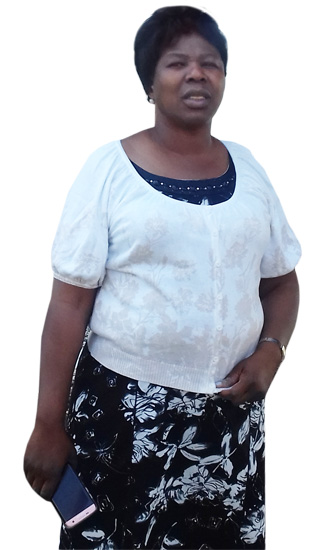 Mjiyako told Vuk'uzenzele that her success is largely due to the mentorship she received from the KZN Department of Agriculture and Rural Development (KZNDARD), as well as the funding she managed to raise privately.
Mjiyako also sank her retirement money into the farm. "So I had no choice but to make it work."
Apart from poultry farming, Ukwanda has a piggery and 10 hectares of maize to assist with animal fodder.
"The farm has 270 sows and we sell over 40 each week, supplying retail shops in KZN, Johannesburg, Qwaqwa, guesthouses and hotels."
Mjiyakho's future dream is to see her farm produce 200 000 eggs daily. 
"The KZN Department of Agriculture helped us a lot. Poultry farming is very challenging because each year you need to buy young chicken to replace the old ones that are no longer efficient egg producers. KZNDARD lessened the burden because they gave us 20 000 stock that was delivered last month," she said. 
As a female farm owner, Mjiyako said she has faced many challenges in the sector.
"The hardest challenge is having to overcome the attitude of other farmers, especially male farmers, as this sector is male dominated. Male farmers find it very difficult to take female farmers seriously," she said.
 Mjiyako's advice to aspirant business people is to work hard and be 100 percent committed to their businesses.
"Be hands-on. Starting a business is like raising a baby; it needs all your time. Also, do not use money intended for the business for your personal needs," she said.
One of the workers on the farm, Bongiwe Madonsela, a piggery manager, said she enjoys her work because it helps her to provide for her family.
"Our employer is a very humble and understanding person who cares about the wellbeing of her workers. When we are here, we do not feel that we are at work. This place is more like home," she said.
Mjiyako encourages young people to study agriculture because there are many opportunities in this sector.
"There is a misconception that farming is only for an uneducated person, which is not true. The truth is farming is a highly specialised field that anyone can enter," she said.