Sport, arts and culture
South Africa's golden girl Caster Semenya has done it again. Fresh from winning the gold medal at the 2016 Rio Olympics, she recently won the International Association of Athletics Federations (IAAF) 2016 Diamond League Race, held in Monaco.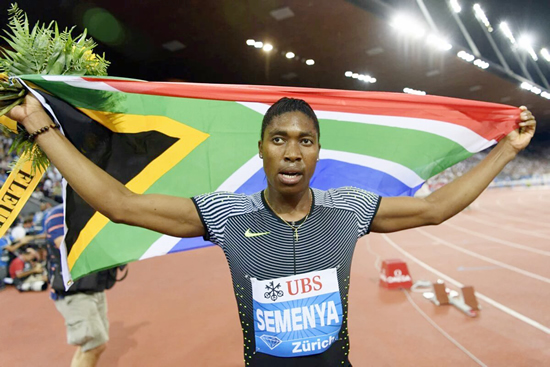 Semenya won the 800m in 1:55.33, breaking her own national record. The IAAF Diamond League is made up of 32 individual event disciplines, with a points scoring 'Diamond Race' which runs throughout 14 different venues, mostly in Europe.
Winners of each Diamond Race get a Diamond Trophy, a cash prize, and a wild card for the IAAF World Championships (certain conditions apply).
Since the beginning of the 2016 season, Semenya has won five of the seven races staged in her discipline. She won the inaugural race in Doha, then won in Rabat, Rome, Monaco and in Zurich.  
She is ranked number one followed by Francine Niyonsaba of Burundi who has won only two races and in third spot is Kenya's Eunice Sum. Semenya walked away with US$10 000 (R140,448.65) in prize money.
Semenya has had a good season. She also recently won the Spar Athlete of the Year Award and was recognised by Minister of Sports and Recreation Fikile Mbalula when she won the Minister's Recognition of Excellence Award at the recent 2016 SPAR Sport Awards.