As we approach the most critical period in our annual academic calendar, we are united as South Africans in our hope that learners and students at all levels of our education system will succeed, not just in the classroom or lecture hall – but in life.
Education is the key to dealing with the poverty, unemployment and inequality that continues to affect a sizeable slice of our population.
Learners, students and indeed educators have every right in terms of our Constitution to express their views, engage in orderly protest and challenge any institution or arrangement that may undermine their constitutional rights.
For government and the nation at large, the welfare of individual students and their families and the overall health of the national education system is of critical importance.
This is the reason government spends more on education and health each year than on any other programme.
This is the reason government provides free meals to poor primary school learners and funds tertiary students through the National Student Financial Aid Scheme (NSFAS).
This is also the reason why we have South African students qualifying yearly as medical doctors trained in Cuba, or why other bright, young South Africans are pursuing Master's and doctorates in such partner countries as China and Japan to broaden the skills base in our own country.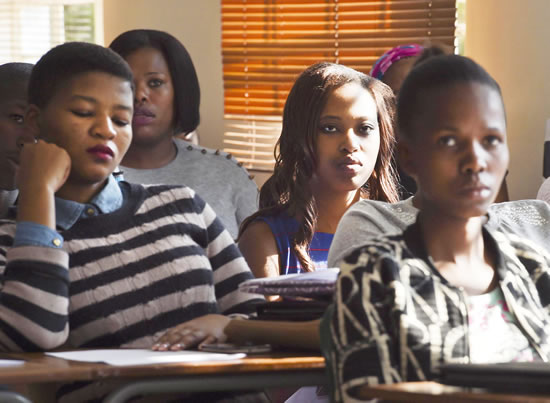 Better skills mean a better life for the individual and the community; better skills also mean better earnings and a higher number of South Africans contributing to our society through the taxes they pay, and as more people pay taxes and national revenue grows, the more we are able to afford the public services and infrastructure that will lift poor South Africans out of poverty.
Making education accessible and affordable is part of government's constant efforts to balance priorities in the country.
Our support for education sits in a national programme of action alongside making the country safe; improving public transport; supporting the creative industries; supporting emerging farmers; compensating claimants for land they lost due to apartheid; making South African exporters more competitive in the global market; supporting peace missions on our continent, and building new dams and reservoirs to ensure we harvest every drop of rain that falls in our water-deprived country.
All these very important programmes have the potential to make great differences to the quality of life and to economic growth in our country and it is indeed difficult to balance our national priorities.
These priorities don't only come together in Cabinet's meeting rooms or in the committee forums of Parliament.
These priorities come together in the homes of ordinary South African families where, for example, a student requiring help with university fees shares a life and accommodation with a relative who receives a social grant or who drives a bus on a new urban bus rapid transit system.
Such a household will clearly see and experience what it means for government to keep as many pots of opportunity on the fire so that as many South Africans as possible can be secure and prosperous.
This balance must not only be achieved by government, but it is a balance that all of us as citizens must maintain as we build our country together and as we see what we can do to improve life in South Africa.
Not everyone will be satisfied with what we are proposing or with the investment we are already making. However, it is important for all South Africans to acknowledge some of the difficult realities in our country and to work constructively with current reality.
We therefore call again on students to be responsible, respectful and lawful in the way they raise their issues, and to commit to attaining the qualifications that will ultimately make their lives – and those of their children – better than anything black South Africans in particular have enjoyed in our history.
A higher rate of learners and students failing and repeating a given academic year simply means less or no opportunity for new entrants, and lost opportunities in education mean slimmer life chances and more South Africans living a life of disadvantage and dependence on others.
It is beyond questioning that under democracy, our education system has produced more positive outcomes than bad. Our economy and our society is better off because we are an educated nation.
We cannot afford to let this progress slip through impatience, anger, the destruction of property and the creation of tension and violence on our campuses or in our communities in general.
Let us build South Africa together.