Written by Bathandwa Mbola
International relations
President Jacob Zuma says more emphasis has to be placed on innovation, fair trade and investment as the fundamentals of sustainable and inclusive growth.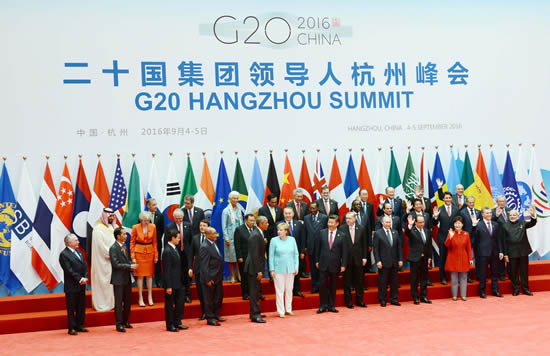 "Our trade and investment policies should be designed to enable countries to improve competitiveness and gain access to markets to successfully participate in the global economy," said President Zuma at the conclusion of the Group of 20 (G20) Leaders' Summit.
South Africa is a member of the G20, which consists of 19 countries, plus the European Union as the 20th member.
G20 members have been meeting regularly since 1999 to discuss global economic policy coordination.
The G20 was conceptualised to stabilise and strengthen the global economy by bringing together the major advanced and emerging market economies.
President Zuma called for the strengthening of the World Trade Organisation as the principal body to negotiate trade-related matters. This, he said, entails working towards the early conclusion of the Doha Development Agenda, in line with the development mandate and improving market access for exports of developing countries.
The G20 Leaders' Summit, which was hosted in the Chinese city of Hangzhou, was held under the theme 'Towards an Innovative, Invigorated, Interconnected and Inclusive World Economy'. It focused on new strategies and innovations to boost the global economy.
Under this theme, the G20 leaders discussed specific priority areas such as carving a new path for growth, more effective and efficient global economic and financial governance, robust international trade and investment, inclusive and interconnected development, and other issues affecting the world such as anti-microbial resistance.
On the issue of inclusive and interconnected development, President Zuma said that industrialisation, infrastructure development, intra-Africa trade and curbing illicit financial flows are crucial goals for the development of the African continent, as stipulated in Agenda 2063.
President Zuma said for Africa not to be left behind in the Fourth Industrial Revolution, world leaders must ensure the transfer of technology and investment in skills.
"In this regard, protection of intellectual property rights should not be used to exclude or create barriers to Africa's industrialisation. We further recognise that without peace and security, there can be no sustainable development or meaningful economic growth," the President
said.