Written by *Gugu Sisilani
Local government
Newly elected Mayor of eThekwini Municipality Zandile Gumede has vowed to drive a corruption-free city and raise the bar in service delivery.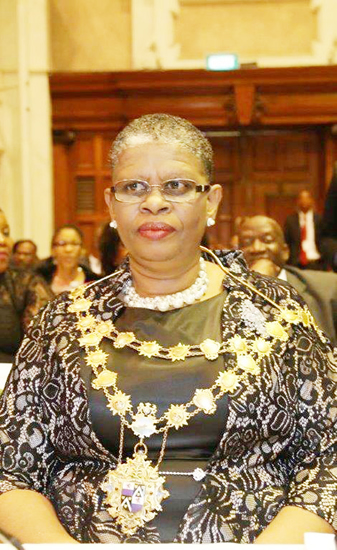 Mayor Gumede made the comments during her maiden speech, at the recent inaugural council sitting for the 2016-2021 term of office.
 "Our task, as the newly elected council, is to consolidate and accelerate what has been achieved. We must reach for new heights and raise the bar through interventions that will change our city for the betterment of our people," she said.
The mayor also tasked city officials with continuing to get the basics right.
"Our streets must be clean, roads must be without potholes, waste must be collected weekly, our street lamps must work, households and businesses must have regular power supply, issues of health and safety must be addressed and water and sanitation are also on our list of priorities," said Mayor Gumede.
Speaking about council's service delivery achievements, she said eThekwini Municipality has a good service delivery track record and has received many accolades.
"Despite these accolades, we cannot live on past achievements," she stressed.
She said several projects were underway to improve people's lives. These include the multi-billion rand northern and western aqueduct projects which will ensure a steady supply of potable water in these areas.
"Similarly, the integrated rapid public transport system will provide a reliable and efficient public transport service to communities which will have a direct impact on the city's economic growth."
Also high on the mayor's list of priorities is ensuring that the city continues to run efficiently, adding that anyone who transgresses good business principles with the city will face the full force of the law.
Mayor Gumede also reassured business that the city was committed to building a globally competitive investment destination, having set up a One Stop Shop for investors and developers that will facilitate all catalytic projects.
In due course, she said the city will convene a Mayoral Lekgotla to provide political direction on its plan for the next five years, guided by the national and provincial priorities of government.  
Gugu Sisilani works for the eThekwini Municipality.