Sport, arts and culture
South Africans converged in their numbers at OR Tambo International Airport to welcome home the athletes who participated in the 2016 Paralympic Games in Rio, Brazil.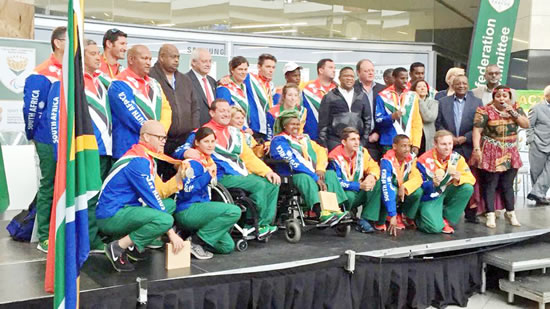 "I didn't expect to see so many people coming to the airport to welcome us. I'm very happy to see them," silver medallist Jonathan Ntutu said. He won silver in the men's 100m T12 at the games. The T12 category is for athletes with visual impairment.
Swimmer Kevin Paul won South Africa's first gold medal at the games with a strong finish in 1min, 04.86sec in the SB9 100m event.
Speaking to Vuk'uzenzele, Paul (25) described the moment he won gold as an emotional one.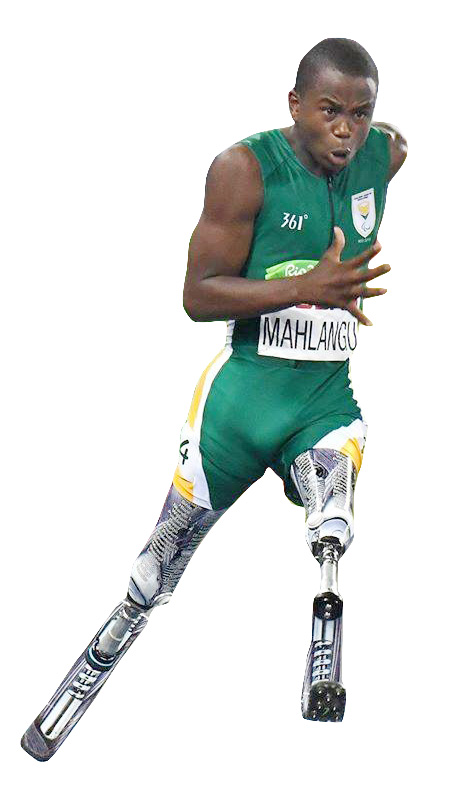 "I started my first Paralympic games in 2008 when I was only 17 years old. I came away with a gold medal then. In 2012, I had a little more pressure on me and I came away with a silver. That really motivated me to go for it and put everything into 2016, knowing that I could come away with that gold medal again," he said.
Like Ntutu, Paul was taken aback by the number of South Africans who came to show their support for the athletes.
"You don't realise what you've actually done until you come home. When we walked through the doors of OR Tambo this morning to this great reception, that's when you start realising what you've done.
"It's so much more than a medal, it's more than just a swim in the pool. It's nation building stuff and I think all these athletes are now going to realise this once they go home to their communities," said Paul, who has participated in three Paralympic games.
Hilton Langenhoven, who won gold in the men's long jump T12 and silver in the men's 200m T12, said he is proud of his achievements.
"I'm excited that at the age of 32, I was able to win a gold and a silver medal. I'm so ecstatic," he said.
Addressing the welcoming ceremony Sports and Recreation Minister Fikile Mbalula said South Africa is proud of the athletes' performance.
"The story of the Paralympics is a great story. It's the story of the triumph of the human spirit. It's the story that says to us, 'you are not disempowered by your disability'," said the Minister to loud cheer.
The Minister announced the following rewards for the medallists:
Gold medallists will get R500 000 (plus R100 000 to the coach); Silver medallists will get R200 000 and the coach will get R50 000. The bronze winner will get R100 000 and the coach will get 30 000. Those who broke records will get R150 000 extra. Silver and bronze medallists will get an extra R30 000 bonus.
"The legacy of Nelson Mandela lives on. We are a winning nation and we are a united nation. Well done Team SA," said Minister Mbalula.
Minister Mbalula also paid tribute to 14-year-old silver medallist Ntando Mahlangu.
Team South Africa's 17 medals comprised of seven gold, six silver and four bronze medals.