Masixole Pati is one of the 1 000 young people who have just graduated as professional nurses from Lilitha College of Nursing in Port Elizabeth, Eastern Cape.
He said this is the first step in achieving his dream of helping those who are in need of care.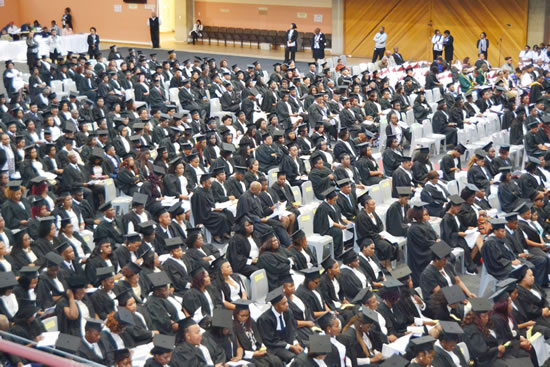 "This graduation puts me in a position to be able to serve those who desperately need healthcare services in our country whilst enabling me to support my family," said Pati.
Pati was part of the group of young people who received a bursary from the Eastern Cape Department of Health (ECDoH) to enter the nursing field.
Prior to being a nursing student, Pati was unemployed.
"I am truly grateful to the ECDoH and government in general for the opportunity given to us. Without their help, we may not have had the resources to further our studies and would likely have remained unemployable," said Pati. 
Tsokodi Ntsoane, who is the General Manager: Human Resources Development and an official representative of the ECDoH, congratulated the graduates.
Ntsoane informed the attendees of the graduation ceremony that Lilitha College is one of the flagship programmes of the ECDoH and that the direct impact of the programme on the communities is there for all to see.
However, Ntsoane also expressed concern over the general image of the nursing profession, saying it is viewed as the profession that has 'lost its soul' when it comes to healing and caring. 
"We trust and hope that you will help the province to begin the process of changing this perception and restore the image of nursing," added Ntsoane.
Dr Mashudu Bereda-Thakhathi, Deputy Principal of Lilitha College, urged the graduates to remain humble, caring, solution-driven, proactive and teachable. She said they must take responsibility for their actions and have an intimate understanding of the laws that govern their profession.
She reminded graduates about the challenges facing the sector and the positive contribution needed in the profession.
"Healthcare remains the key service delivery that is lagging, with serious reputational challenges, and you have the responsibility to ensure that positive progress is made and that its reputation is repaired.
"Your families and communities expect a positive impact and change in their lives and you dare not fail them," she said. 
*Ncedo Lisani works for the Department of Health in the Eastern Cape.