The Department of Basic Education has won the United Nations Educational, Scientific and Cultural Organisation (UNESCO) International literacy award for the Kha Ri Gude mass literacy campaign.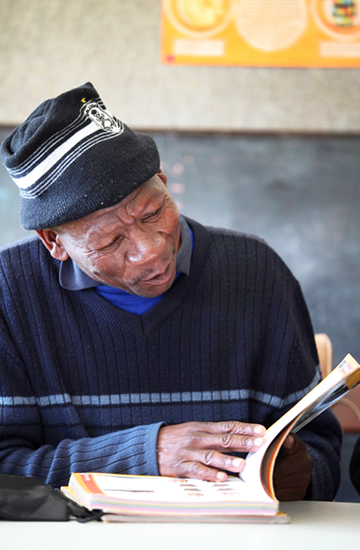 The UNESCO Confucius Prize for Literacy is awarded to countries for outstanding and innovative programmes that promote literacy. 
The Kha Ri Gude mass literacy campaign was launched in 2008 to fulfil the ambitions of the Freedom Charter.
The campaign recruits volunteers who work as community-based coordinators, supervisors and educators.
The volunteers teach at community-based learning centres across the country as well as in informal venues such as backyards, local churches and even bus shelters.
To date, the campaign has touched 4.7 million people across the country and focuses on basic literacy and numeracy skills for people who were never afforded the opportunity to learn to read and write.
The 2016 UNESCO jury appreciated the Kha Ri Gude programme for its well-developed mass literacy campaign that applied scientific research on how adults with no or little education read.
The Department of Basic Education stated the panel found it impressive that since its inception in 2008, the programme has taught urban and rural-based adults in 11 official languages including Braille. Most of the learners were women.
Department spokesperson Elijah Mahlangu said the award is testament to the hard work and dedication of the officials as well as the volunteers and participants of the Kha Ri Gude mass literacy campaign.
The Kha Ri Gude Literacy Campaign is informed by the Constitution of South Africa, which states that everyone has the right to a basic education, including adult basic education.
The campaign intends to reduce the national rate of illiteracy by 50 percent by 2015.
This is in line with the government's Education for All commitment made in Dakar in 2000 as well as its commitment to achieve the Millennium Development Goals on poverty reduction, women's empowerment, HIV and Aids eradication, environmental protection, and sustainable democratisation and peace building.
The aim of Kha Ri Gude is to empower socially disadvantaged people to become self-reliant and to be able to participate more effectively in the economy and society.
Fast Fact:
To date, the campaign has touched 4.7 million people across the country.