The Electoral Commission will hold municipal ward by-elections in six provinces on 9 November 2016.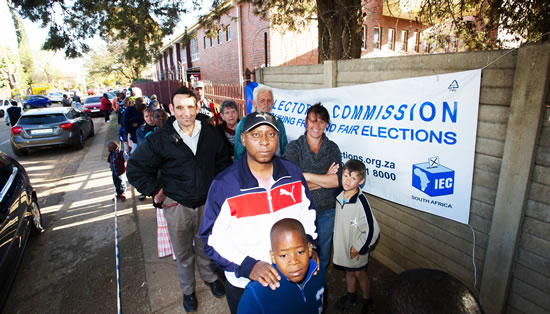 The by-elections will take place in the Eastern Cape, KwaZulu-Natal, Limpopo, Northern Cape, Mpumalanga and Western Cape, following the death and resignations of councillors.
What is a by-election?
A by-election is an election that takes place in a ward within a municipality between general municipal elections, which are held every five years.
A by-election must be held if:
The Electoral Commission does not declare the results of the election of a municipal council or in a ward within the specified period
A court sets aside the election of a council or a ward
The council is dissolved
A ward vacancy occurs (by death, resignation or expulsion)
What is the process for calling a by-election?
Once a vacancy occurs, the MEC for Local Government must, after consulting with the Electoral Commission, call and set aside a date for the by-election in a notice in the provincial Government Gazette.
The by-election must take place within 90 days of the previous election, the date of the court decision, the date the council was dissolved or the date of the ward vacancy occurring.
How do you participate?
You must be a registered voter in the municipality or ward in which the by-election is taking place.
If you have already registered to vote, you do not need to register again to vote in a by-election, unless you have moved home, in which case you may need to re-register in your new voting district, or unless your address details are incomplete or absent on the voters' roll.
You can check your registration details by SMSing your identity number to 32810, dialling *120*432#, visiting www.elections.org.za or visiting your local municipal electoral office.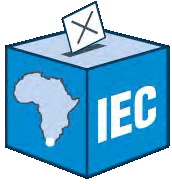 The Electoral Commission said 15 wards will be contested, covering 80 voting districts currently containing 93 145 registered voters.
"All voting stations in the affected wards will be open from 17 – 18 September 2016 from 8am to 5pm to allow voters the opportunity to verify and update their registration and address details.
"Special voting at voting stations as well as home visits will take place on 8 November 2016 between 8am and 5pm. Voters interested in casting a special vote can apply at their local IEC office during office hours from 24 – 28 October 2016," the Electoral Commission said.
To find out where your local Municipal Electoral Office is please visit the IEC website on:  www.elections.org.za or call the IEC office in your province.   
Additional text from the Electoral Commission of South Africa.
Eastern Cape
Tel: 043 709-4200
Fax: 043 743-4784  
 
KwaZulu-Natal
Tel: 031 279-2200
Fax: 031 279-2226
Free State
Tel: 051 401-5000
Fax: 051 430-4845 
Limpopo
Tel: 015 283-9100
Fax: 015 297-2506
Gauteng
Tel: 011 644-7400
Fax: 011644-7448    
Mpumalanga
Tel: 013 762-0640
Fax: 013 753-2564
North West
Tel: 018 391-0800
Fax: 018 391-0851  
Northern Cape
Tel: 053 838-5000
Fax: 053 831-8095
Western Cape
Tel: 021 910-5700
Fax: 021 910-4965