Dr Siyabonga Cyprian Cwele is the Minister of Telecommunications and Postal Services, a position he has held since May 2014.
About the Minister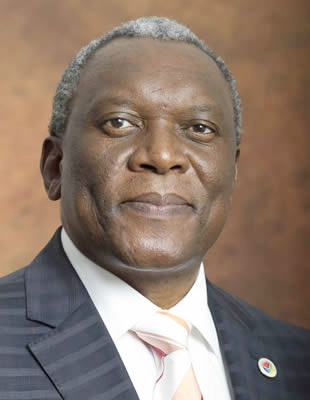 Prior to his current position, he served as Minister of State Security from 11 May 2009 to 25 May 2014, and Minister of Intelligence from 25 September 2008 to 10 May 2009.
Minister Cwele completed an MBChB at the University of Natal and a postgraduate diploma in child health at the College of Medicine in South Africa. From 1984 to 1989, he worked as a medical officer at the Edendale and Port Shepstone public hospitals before going into private practice in 1989. In 1994 he was deployed to Parliament.
As a student, he participated in anti-apartheid activities and was a national council member of the Progressive Medical Association. He is also affiliated to the National Medical and Dental Association (NAMDA).
About the Department
The Department of Telecommunications and Postal Services aims to develop Information and Commnication Technology     policies and legislations that create favourable conditions for accelerated and shared sustainable growth for the South African economy which positively impacts on the well being of all people.
The department's objectives are in line with the country's National Development Plan, which recommends developing a coordinated and enabling ICT strategy and a plan that cuts across government departments and sectors to improve e-literacy, and provide clarity on the roles and functions of the state to prevent unintended policy outcomes.