Rendani Makhomu and Peggy Mahlaba are two of an increasing number of local entrepreneurs venturing into Africa, with many more gazing with renewed interest at the continent.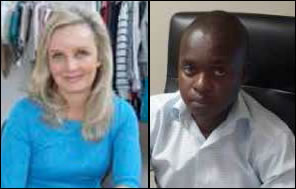 While Makhomu, who runs the Limpopo engineering company Tshete Holdings, plans to set up a small cold-mix asphalt manufacturing plant in Ghana, Mahlaba's renewable energy firm has since 2011, fitted solar panels and DC boxes in Zimbabwe and Benin and is now busy with a contract in Tanzania.
The Department of Trade and Industry (dti) assisted Mahlaba, who owns Imbokotho Engineering, to arrange business-to-business meetings and helped her to fund trade trips through its Export Marketing and Investment Assistance (Emia) scheme, which covers up to 90 per cent of the cost of accommodation, transport and other costs associated with attending trade shows, trade pavilions and trade missions.
In 2012/3, Emia gave out grants totalling R116 million to 1 541 companies to attend national pavilions and group missions – up from R88 million to 865 companies the year before.
"I strongly advise every entrepreneur to look at Africa. Just make the point of doing research and particularly use the dti because it's there for that purpose [to assist exporters]," said Mahlaba.
She said that although the continent represents a growing opportunity, business owners who want to export to the rest of the continent must have patience and tolerance.
During her work fitting solar panels in Benin there was a sudden change in energy ministers and she was hastily summoned to the West African country before the contract could go ahead.
Another option is for business owners to join a trade mission. Makhomu said he joined the department's trade mission to Ghana in June to explore possibilities of supplying asphalt there after he began manufacturing cold-mix asphalt in South Africa two years ago.
In September, he attended another trade mission in the Democratic Republic of Congo (DRC). "With a delegation it becomes easy – they open up discussion with local companies," said Makhomu.
The department will lead a trade pavilion to the Ghana International Trade Fair in February 2014.
Another way to generate export sales to the rest of the continent is to host your own buyers' events – as Nelia Annandale, owner of manufacturer Keedo's Children's Clothing, does. Most of her orders to the continent are generated after clients buy her clothes in local stores or when people receive them as gifts from shoppers who have come to South Africa.
Annandale then invites buyers to her own private conferences, which she hosts twice a year, where customers can view new designs and can place orders.
"Africa has really been good to us in the past two years," says Annandale, who began exporting to the rest of Africa around four years ago. Today, sales to the rest of the continent make up about 7.5 per cent of total sales.
Trade figures from the South African Revenue Service reveal that while Zambia remains the top export destination for South African goods – with exports growing by 83 per cent between 2009 and 2012 to R21.8 billion – exports more than doubled over the same period to the DRC to R12.2 billion.
Other top destinations where SA exports grew over this period are Zimbabwe (up 47 per cent to R19.9 billion), Ghana (up 45 per cent to R4.2 billion), Angola (up 44 per cent to R8.2 billion) and Mozambique (up 42 per cent to R19.3 billion).
The department hopes to conclude the rollout of its National Exporter Development Programme before April.
The programme offers exporter awareness training, a trade information system and export villages to pool resources and jointly overcome challenges that exporters face. Article first appeared in Small Business Connect published by dti.