International relations
South Africa and Nigeria should take every opportunity available to increase trade with each other, says Trade and Industry Deputy Minister Elizabeth Thabethe.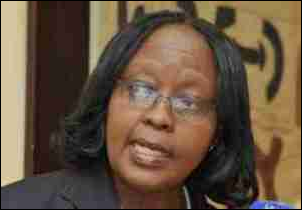 Although total trade between South Africa and Nigeria has increased substantially since 1999, there remains potential to diversify the trade portfolio and basket, and further increase total bilateral trade.
Deputy Minister Thabethe, accompanied by a business delegation, was speaking in Abuja, Nigeria during a trade and investment seminar recently.
"South Africa recognises the need to further strengthen our trade and economic ties, hence this mission to give our business people an opportunity to engage," she said.
There was potential for trade between the two countries.
She added that a lot of work had been done by both countries on the business side and many South African companies had invested in Nigeria.
"The total large-scale Foreign Direct Investment (FDI) projects from South Africa to Nigeria from 2003 to date are 28 and amount to R35.3 billion. The jobs that have been created in Nigeria from these FDI projects are estimated at 5 505," she said. The investment projects are in sectors such as telecommunications, financial institutions, property and retail.
"There are other planned big investments that are yet to enter the Nigerian market, judging by the way the current investments are doing. These projects will contribute immensely to the Nigerian economy," she said.
The Deputy Minister encouraged Nigerian business people to invest in South Africa, while also encouraging them to take advantage of available opportunities. Deputy Minister Thabethe said the partnership between Nigeria and South Africa should be centred on making sure that poverty is ended on the continent.
The South African High Commissioner to Nigeria, Ambassador Louis Mnguni, said economic growth meant nothing if it did not translate into development of the people of both countries.
"We salute business people from South Africa and Nigeria as they already started business relations and the relations are growing tremendously," said Ambassador Mnguni