Massive upgrades to health infrastructure in the Eastern Cape are underway, promising better health services to those in the province.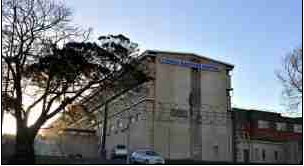 The Hospital Facilities Improvement Programme, led by provincial Health MEC Sicelo Gqobana, is giving the Eastern Cape health system a new look.
MEC Gqobana said that in 1994 the department inherited dilapidated and mud structure health facilities at rural hospitals.
The MEC noted that hospitals in the eastern part of the province needed the most revitalisation.
Through the programme, the Eastern Cape Health Department is improving health infrastructure, while at the same time providing a conducive working environment for nurses and doctors so that they can do their jobs efficiently and provide quality health care to patients.
The department has started renovating several hospitals across the province.
Upgrades at Frere Hospital include a new medical ward and paediatric Intensive Care Unit, as well as an adult Intensive Care Unit, Oncology Unit, neurosurgery and chemotherapy unit.
The department was expected to spend R167 million on Frere Hospital.
The Cecilia Makiwane Hospital in Mdantsane will boast a fully functional laundry unit and a mortuary. Upgrades to the hospital are expected to be completed by the end of the year at a cost of R935 million and will create 1 600 employment opportunities.
Community members of Bizana will be pleased to know that the St Patrick Hospital will receive a new casualty department, X-Ray block, new surgical wards, maternity unit and a TB and communicable disease wards.
These new developments were expected to create about 356 work opportunities and cost R347 million. The project is expected to be completed by the end of the year.
Construction at the Madwaleni Hospital in Elliotdale began with the R28.5 million Gateway Clinic and is expected to be completed by the end of the year.
The construction will be done in five phases with phase one being the clinic and phase two the construction of bulk underground infrastructure such as sewage systems.
Phase three will be the actual structure of the main hospital that will have 120 beds.
The fourth phase will be the construction of the nursing college, and phase five will be accommodation for the professionals.