More than 17 000 Eskom employees based at the Medupi Power Station in Limpopo are being trained in financial literacy, entrepreneurship and further education and training (FET) courses.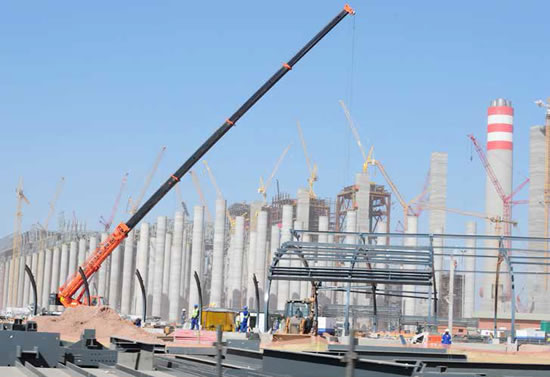 The massive employee training programme is a response by Eskom and its contractors to minimise the impact of job losses facing employees once the construction of the power plant is complete.
Eskom, in partnership with Murray & Roberts, Aveng, Hitachi, LPS Consortium, Actom, Lesedi, Basil Read and Alstom Africa, developed the Medupi Leadership Initiative (MLI) to train semi-skilled and unskilled workers to find employment after the power station is finished.
"The MLI is a voluntary programme that started in the office of Eskom's Chief Executive and has come to life because of the willingness and contributions of the contractors, government, organised labour and local leaders,'' says General Manager of Medupi Power Station Roman Crookes.
Medupi is a R105 billion coal-fired power station under construction in Lephalale. The station comprises six units, each generating 794MW each, to add a total capacity of 4 764MW at completion. Medupi forms part of 90-year-old Eskom's largest-ever capacity expansion programme.
According to Crookes, the MLI could be a new way of approaching large construction projects in the country.
The MLI offers training in financial literacy, a Drive Your Life course, FET courses and small, medium and micro enterprise skills development.
The FET courses include domestic bricklaying,
basic paving, basic welding, automotive service assistant and domestic electrical wiring. Crookes added that the leadership initiative was a good project that could be adopted by others in the construction industry.
"The MLI is the first project of this nature and scale to be undertaken in the South African construction industry. It's a model that could be replicated at other large infrastructure projects."
Recently 402 workers completed the financial literacy course and 162 completed the Drive Your Life course. As part of the MLI, as many as 960 workers could be enrolled annually at the Lephalale Further Education and Training College.