Teachers from the Western Cape recently took a break from the daily grind of classroom work to enjoy the spotlight as the provincial Teachers Awards got underway.
The awards have been held since 2000 by the Department of Basic Education to acknowledge and encourage dedicated teachers in their efforts to develop learners as productive citizens of a democratic, non-racial and non-sexist South Africa.
The following are some of the finalists that will go through to the National Teaching Awards next year.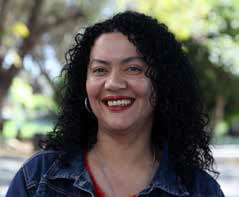 Excellence in Secondary School Teaching: Marsha Schwartz
With over 22 years of teaching experience Schwartz, a foreign-language teacher at Paarl Girl's High School, believes in practically immersing herself into teaching. Appointed to teach German as a second additional language and Afrikaans as a first additional language, she realised that she would have to learn more about German to be an effective teacher.
She went to Germany and registered for a course in teaching the language. This enabled her to stay ahead and informed regarding the latest education policies, which has not only improved her teaching but also learners' grasp of the language.
"I make my subject relevant and interesting for my learners by going on field trips," she says.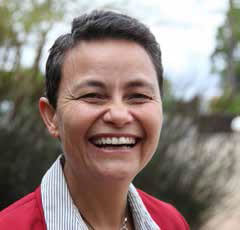 Excellence in teaching Science: Wendy Horn
Going the extra mile for her learners is something Wendy Horn is known for. She is the current deputy principal and physical science teacher at Settlers High School in Belville and the first provincial recipient of the Excellence in Science Award, a new category added in 2012. Teaching for over 21 years, Horn is described by colleagues as a remarkable, talented, intelligent and versatile teacher.
Horn often arrives at school at 6.30am, ready to receive any learner who wishes to receive extra physical science lessons. Her students have consistently scored a pass rate above 90 per cent for the last 10 years. She says many of them end up choosing careers in engineering and medicine.
Horn is a published author of physical science resources for high school students.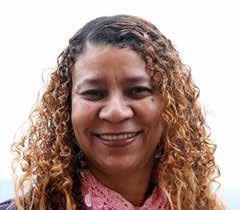 Excellence in teaching Mathematics: Avril Crouch
Avril Crouch, of Spine Road High School in Mitchell's Plain, is the first provincial recipient of the Excellence in Mathematics Award. Crouch is a firm believer that children should have fun and enjoy mathematics. To help, she has written a bridging course for Grade 8 learners in mathematics.
She is an international mathematics traveller and has taught learners in European countries by invitation. Teaching mathematics through the use of ICT and technology provides much joy for the learners, says Crouch. From arranging Olympiads to career expos and competitions, she tries her best to make mathematics fun accessible for learners.
Lifetime Achievement Award: Christian Hattingh
Christian Hattingh has spent more than three decades in education at the Outeniqua High School in George. Starting as a teacher he rose through the ranks and was appointed deputy principal in 1995. Under his leadership as head of the curriculum, the school has managed to meet all targets set.
Hattingh got more learners to take mathematics as a subject in Grade 10 through to Grade 12. There has been a steady increase - 2010 (35 per cent), 2011 (53 per cent), 2012 (55 per cent) - in the number of matric learners who took mathematics and passed.
Hattingh has designed a system to allow learners and teachers to understand why they make mistakes. "I believe that each learner should design his or her own development plans that value the importance of capacity building and leadership development."
Other provincial winners included:
Excellence in Grade R Teaching, Lorna Such of Babbel & Krabbel Hermanus Pre- Primary School, Hermanus.
Excellence in Primary School Teaching: Junain Adonis from Pieter Langeveldt Primary
Excellence in Special Needs Teaching, Roeléne Loots of Weber Gedenk Primary, Stellenbosch.
Excellence in Information and Communication Technology Enhanced Teaching, Hywil Appolis of Riebeeck West Primary School, Riebeeck West.
Excellence in Primary School Leadership, Ingrid Leukes of St Raphael's Roman Catholic Primary School.
Excellence in Secondary School Leadership, Marius Scholtz of Piketberg High School