Domestic workers will enjoy extra money in their pockets this year after Labour Minister Mildred Oliphant announced new minimum wages.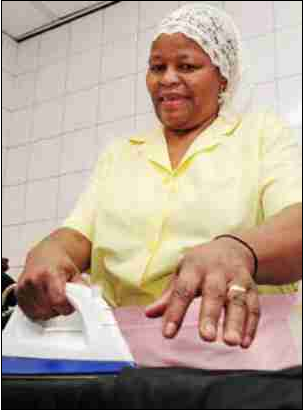 The Minister said that as of 1 December 2013, the minimum wage for domestic workers working in metropolitan areas for more than 27 hours a week would be R9.63 per hour and for those working in rural areas or small towns it would be R8.30 per hour.
According to the new adjustments, contract cleaners are due a minimum wage of between R13.07 and R14.45 per hour.
This means the employer cannot pay the worker less than the stipulated amount but can pay more.
Previously, the minimum wage for domestic workers in metropolitan areas was between R7.65 and R8.95 an hour and those working less than 27 hours per week qualified for between R9.03 and R10.48 per hour.
The new wage adjustments are part of an annual binding determination made by the Minister in terms of the Basic Conditions of Employment Act.
The Department of Labour stressed that domestic workers could not be forced to work more than 45 hours a week, nine hours a day for a five-day work week or eight hours a day for a six-day work week.
However, if they work more than these hours they should be paid overtime at a rate of oneand- a-half times the normal wage or receive paid time off.
For more information contact the national hotline on 0860 163 272 / 08601NEASA